Are you ready for a change?
InterConnecta is not your average IT consulting company. We are a family of interconnected professionals, who like to turn exceptional ideas into real-world solutions; a family where every idea is heard and all of us are equal. We celebrate our achievements and overcome the challenges of a world that keeps changing faster than ever before. Does this resonate with you? Want to be part of a company that cares? If so, join our family!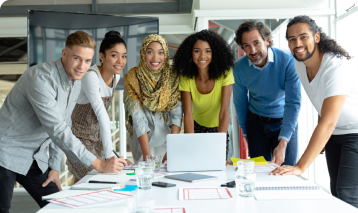 InterConnecta is a leading global Zoho consulting services optimizer. For more than a decade, we've helped academic institutions, government agencies, and non-profit organizations as well as small, mid-sized and large businesses in many industries around the world to connect and optimize their workflows in the cloud with Zoho.

We are proud to be Zoho Advanced Partners and our cutting-edge IT team is composed of Zoho Certified Consultants as well as Salesforce Certified Administrators. We love creating customized solutions for our customers and we partner with them to ensure they achieve their goals on time, on budget, and with 100% customer satisfaction
InterConnecta was founded in 2009 by a group of visionaries who believed businesses are better when they are internationally diverse, connected, and customer-centric. That vision is at the heart of our DNA and how we hire and run our own company as well as how we serve our customers.
Today, we have 3 global offices to provide 24×7 customer support in both English and Spanish to more than 500 customers worldwide.
Work the InterConnecta Way!
A Diverse Environment
We promote and live in a horizontal and open-minded environment with equality and inclusion. You will have the opportunity of interacting with coworkers and customers from different nationalities and cultures.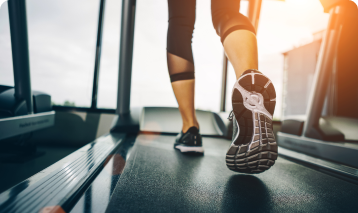 Health Comes First
We offer health insurance, an office gym, sick and personal days, paid vacation days, and maternity and paternity leave (in compliance with local laws). Also, we fulfill the strictest COVID-19 protocols in our office workspace.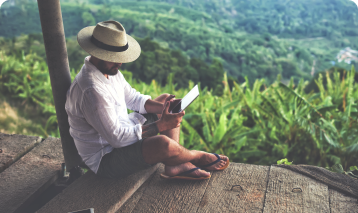 Work Comfortably
Want to ditch the heels or tie? At InterConnecta, you can. Although we have 3 global offices, we are primarily a company of remote professionals from around the world. We don't have an office dress code. So, you can wear what you like.
Come do the work you love with people you like. And, get rewarded!
Here are our current openings:
Provide solutions and suggest potential actions to customers based on their requirements.