Omnichannel, Cloud-Based Customer Service Software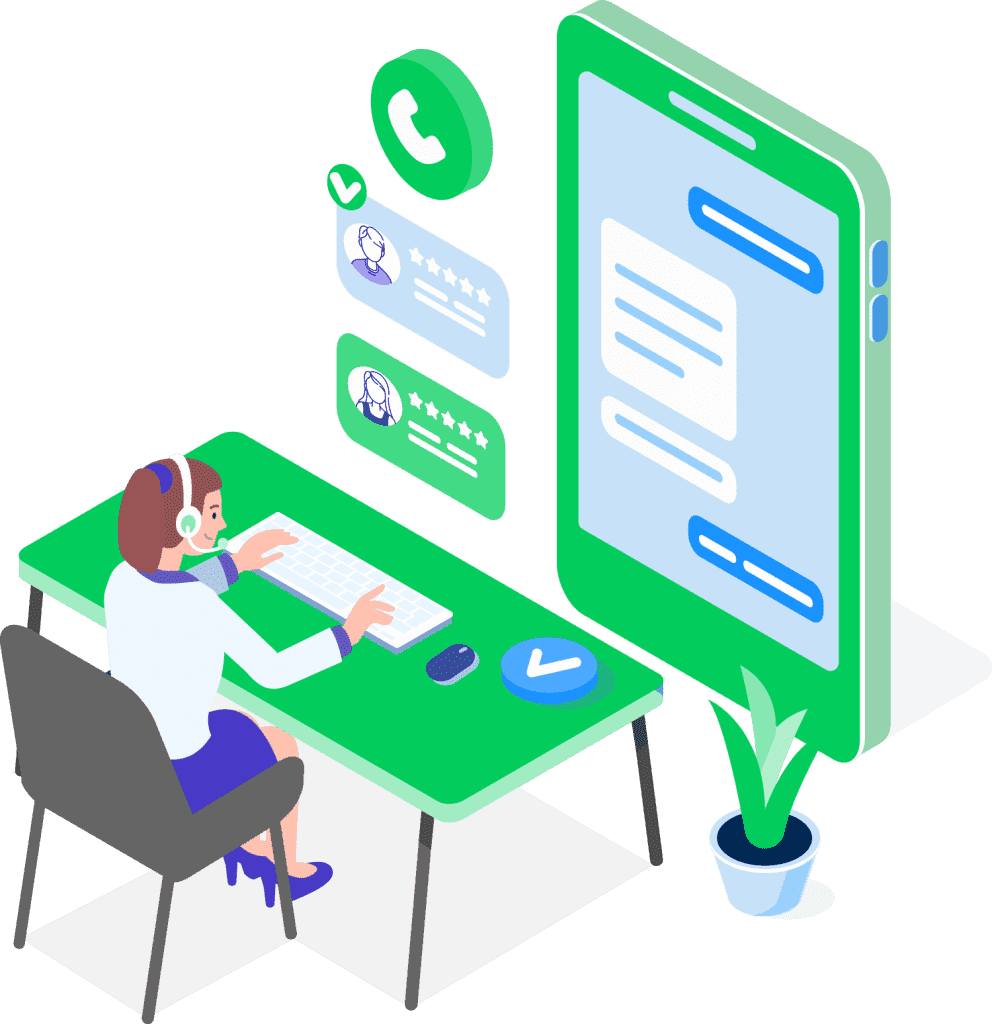 Zoho Desk is the best online customer support ticketing system for global businesses of all sizes because it helps you cost-effectively:
Streamline multi-channel customer support tickets



Get the context you need to resolve issues quickly



Prioritize, track and automate routine support tasks
Ticket and Case Management
We highly recommend you adopt a complete solution to run your business, ideally combining Zoho Desk with Zoho CRM or Zoho One
Zoho Desk is great on its own, but it is outstanding when synced with Zoho CRM
Peter F.
Overall a great product, and fantastic value for the money when used as part of Zoho One
Capterra
I like it even more than Zendesk. Powerful automation features. Love the customer portal and knowledge base, we use it every day
Capterra
Zoho Desk Implementation Done Right
To get the most from your Zoho Desk investment, it's important to set up Zoho Desk properly. Proper Zoho Desk implementation includes:
Optimizing your support workflows BEFORE automating them in Zoho
Strategically setting up your end-to-end customer support ticketing system
Establishing your knowledge base and customer portal
Creating an integrated business platform that connects other Zoho Apps (e.g., Zoho CRM, Zoho One) to Zoho Desk
Training your employees on how to efficiently use Zoho Desk
Ensuring ongoing support is easy and cost-effective with a self-service portal
Not everyone can implement Zoho Desk properly. Choose your Zoho Desk implementation partner wisely.
InterConnecta is a certified Zoho Desk implementation provider, a Zoho Advanced Consulting Partner, and we are the leading global Zoho consulting services optimizer.
Let's discuss your customer support and ticketing system needs, and how Zoho Desk can help you.
InterConnecta doesn't just connect your business to the cloud. We optimize it first! For more than a decade, InterConnecta has helped more than 500 companies around the world connect and optimize their businesses in the cloud with Zoho including
Your business is unique. And, so are your customer support workflows.

That's why we don't just set up Zoho Desk, we partner with you first to understand your business needs and optimize your customer support workflows with our Zoho Optimizer Methodology™.

Yes, this is our "special sauce" and how we deliver a custom-fit Zoho Desk ticketing solution that leverages our industry expertise and forward-looking apps, but is just right for your business.

Discovery
Business objectives
Project scope & Estimates
Blueprints
Roles & tasks

Customization Recommendations
Customized alternatives
Solution recommendation
Business benefits
Customer acceptance criteria

Solution Design
Solution definition
System structure and customization
Stories from users
Entity relationship diagrams

Solution Development
System configurations
Continuous development
Solution demo with customer

Testing and Implementation
System integration testing
User acceptance criteria
Warranty agreement
Solution rollout

Training and System Adoption
Personalized training sessions
Admin and/or user guides
Process reviews with customer
System monitoring
Ready to Optimize Your Business with Zoho Desk?
Not sure which Zoho app you need?