One year after launching the 2.0 version of Zoho SalesIQ, Zoho Corporation has announced that the old user interface will be deprecated on May 4, 2022.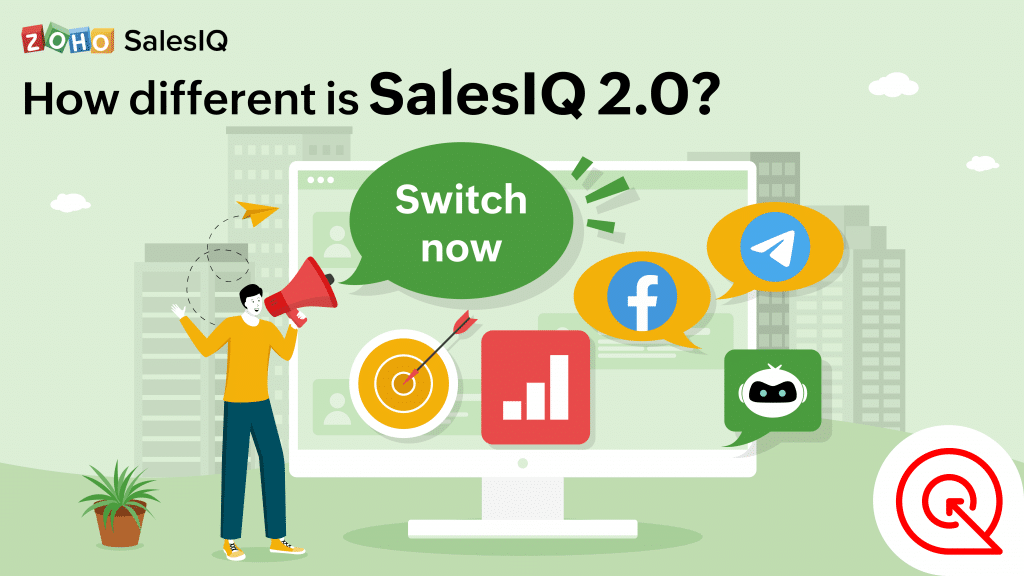 The redesign transformed the live chat software to become a customer engagement platform so business and customer communications could be easier. In a statement, Zoho said:
"One year later, we've reached the point where it's time to deprecate the old UI and make the SalesIQ 2.0 the default. As of May 4, 2022, you will no longer be able to access the old UI. This means that if you haven't already switched to the new version, we encourage you to go ahead and make that change now so you can ease into it at your own pace."
We'll share with you what's new in Zoho SalesIQ 2.0, which includes 23 new features and 27 feature enhancements.
Zoho Sales IQ 2.0 and its New Features
The new 23 features include access to a simple drag-and-drop interface to build bots, while another feature gives the ability to create specific bots that automatically pull answers from resource libraries. Also, there are now more integrations, which include Facebook Messenger and Telegram. Other features from version 2.0 include:
• Fork conversations in chats
• Use of tags for organization
• Translation to local languages
• Built-in screensharing to help customers through complex queries
• Profanity management to safeguard business ethics
Besides new features, Zoho has created a faster and more user-friendly version of SalesIQ, while retaining the existing features that customers use and like. Beta-testing allowed to fix issues and improve features.
To read the full article, click here.
Please note that the new version will be made permanent by Zoho on May 4, 2022, and the old UI will be deprecated. If you need assistance with this change, feel free to contact us.