Last week, we were in Texas at the 2019 edition of Zoholics Austin, which was hosted by our partner Zoho. Like the true Zoholics we are, we were mega excited just to be there! But our excitement grew with all their announcements: their headquarters relocation from Pleasanton, California, to Austin; and the launch of Commerce Plus and MarketingHub.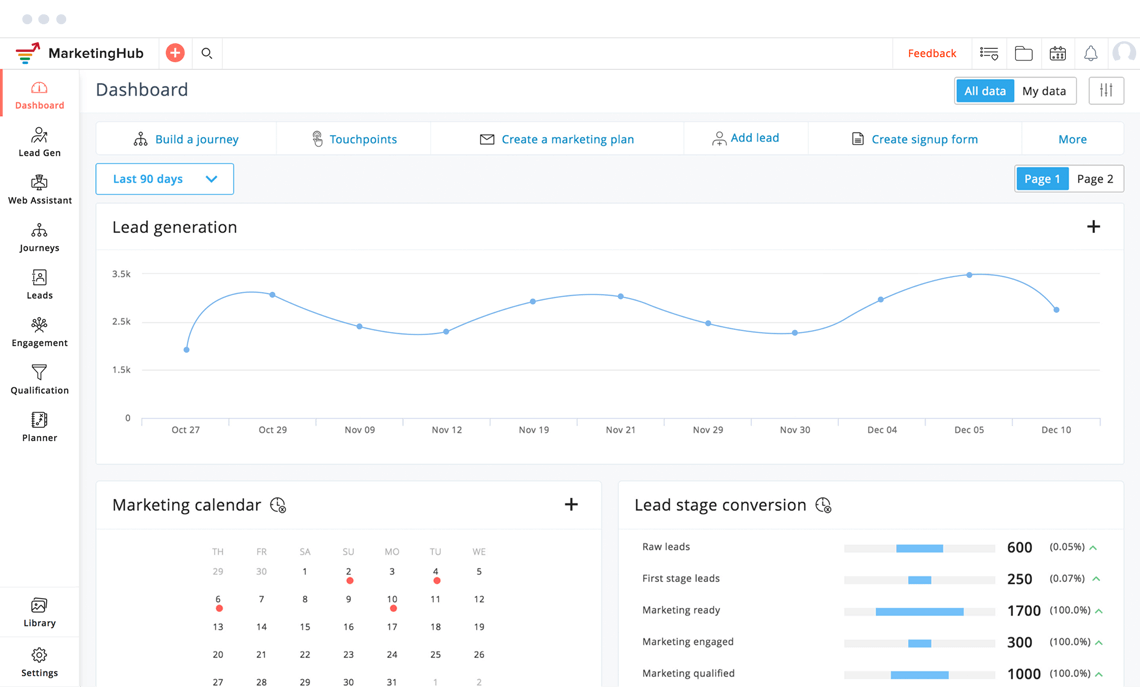 Zoho MarketingHub is a new platform that fulfills the need for marketing coordination across the proliferating digital marketing channels. Furthermore, it lets marketers create personalized journeys for prospects. These journeys are based on the prospects' diverse intermediate responses to the campaigns that engage them (email, social, mobile, web, and event marketing). This results in the execution of personalized marketing on an outstandingly large scale. And to make things even more exciting, MarketingHub is integrated with Zoho CRM! If you ask us, this sounds very awesome!
Besides Zoho CRM, MarketingHub is also integrated with many other Zoho apps as well, like Zoho Campaigns, Zoho Social, Zoho Survey, among others. And just when we thought we couldn't ask for more, we can! Why? Because MarketingHub also has integration with Facebook, LinkedIn, and Twitter. This is definitely music to our ears.
Raju Vegesna, Zoho's Chief Evangelist, explained that with MarketingHub, they "offer applications for every marketing channel. MarketingHub, which is built on the same technology stack as our other marketing apps, pulls together and pre-integrates all these applications across channels, enabling marketers to focus on creating excellent campaigns instead of juggling marketing tools."
Here are some highlights that we also liked about MarketingHub:
It provides a multichannel marketing experience by supporting over 20 marketing channels, and they all work in an effortless and unified manner.

A look at the new Zoho MarketingHub.

Full automation of marketing functions based on the customer's behavior. For example, if a customer deserts their shopping cart, MarketingHub can generate a text reminder and even a personalized email with the items left in the cart.
Integration with several third-party applications like Shopify and Eventbrite, among others. Also, a pre-integration with Zoho CRM or other third-party applications allows marketers to access existing customer data or enter the data of new and qualified leads.
Built-in elements like forms, journeys, and templates.
Advanced analytics that provide to the marketers full visibility throughout the channels. With all those cool features, there is no doubt that this new platform can help make work easier!
To learn more about the new Zoho MarketingHub, click here.