Zoho Corporation has just released a groundbreaking update for their Zoho CRM platform that changes the way CRM users in different teams view their data: Canvas for Zoho CRM, a no-code, drag-and-drop design studio built into Zoho CRM. This marks a milestone for the software company, since Canvas is the first design studio in the CRM industry.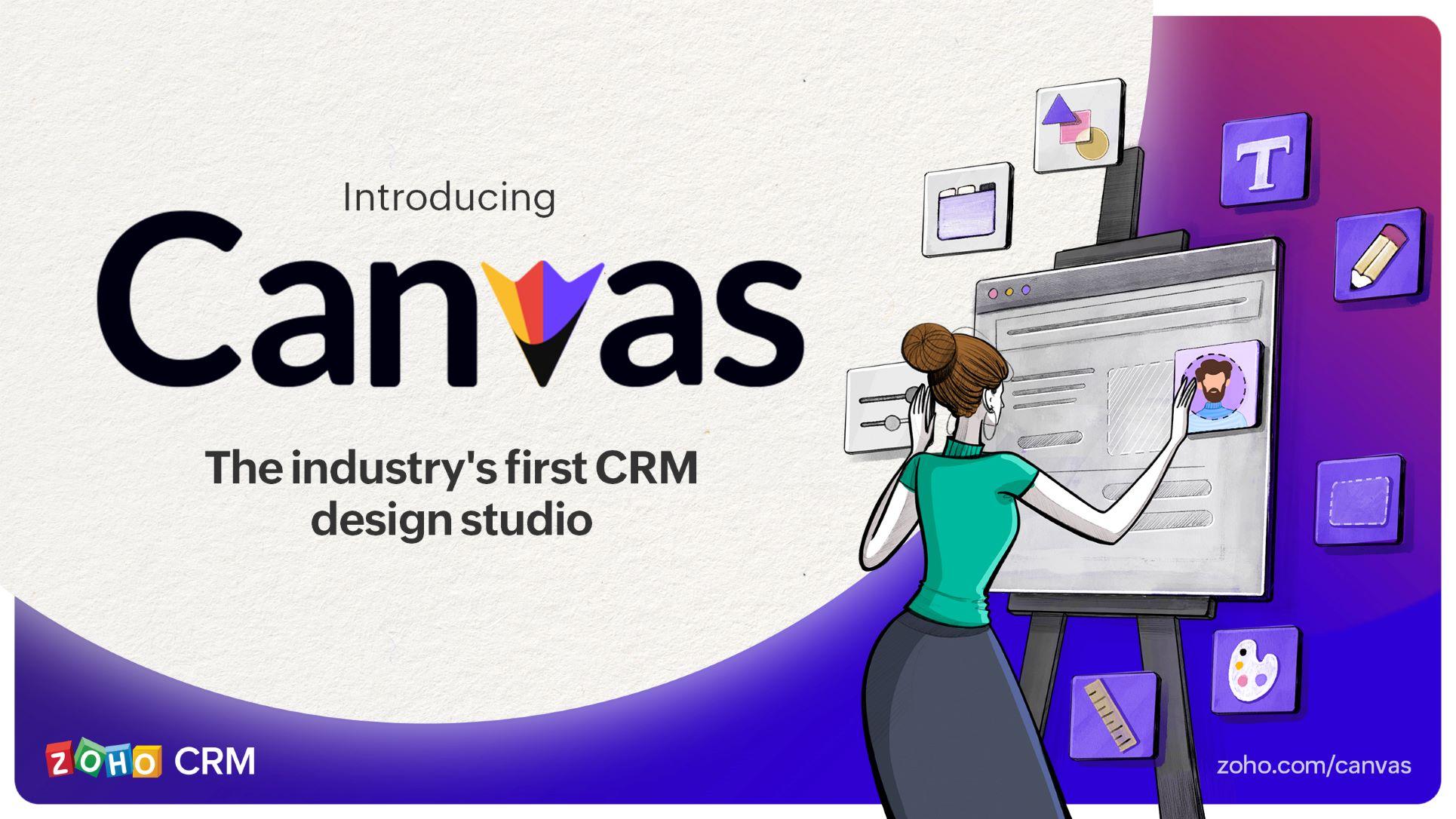 Canvas for Zoho CRM —which comes right on the heels of the Zoho Analytics 5.0 launch— allows users to change how data is displayed by creating contextual and immersive experiences for their teams. This has the purpose of catering to the unique needs of each industry and business. Because CRM software is used by many teams within each organization, each team has different goals, methods, and requirements that need to be met by their CRM.
"[…] Canvas [is] our ambitious approach to create the gold standard of CRM experience." —Zoho Corporation
Without further ado, here's how it all works:
Drag-and-Drop Editor
Zoho CRM's look can now be redesigned without writing any code at all. So, anyone without developer abilities can create Canvas views with the intuitive drag-and-drop creation process. Canvas also offers the option of creating a design from scratch or picking a template.
Broad Formatting Options
Canvas has multiple formatting options to personalize your Zoho CRM like never before. Some of these are changing font colors, merging fields, padding adjustment, spacing refinement, and switching to tabs.
Efficient Views
As another way to improve user experience, Canvas allows what to show and what to hide. This feature reduces clutter while helping users to find key information instantly. Meanwhile, the placement and the look of each field can be changed for better visibility (which includes changing the colors). In addition, Canvas allows rule creation, in-line field edition, widgets, and the assignment of views based on roles.
Canvas is available at no extra cost and by default in all paid editions of Zoho CRM (from Standard to Ultimate), as well as for Zoho CRM in Zoho CRM Plus and Zoho One.
To read the full article, click here.
Do you need help with your Zoho CRM or are you considering implementing it in your business? Contact us or sign up for a Zoho CRM trial.