Zoho Corporation has announced that Zoho Marketplace is now offering more than 500 plug-and-play extensions for their Zoho CRM software. According to the company, "the no-code, ready-to-use extensions" integrate and add functionalities that help salespeople to easily better their performance.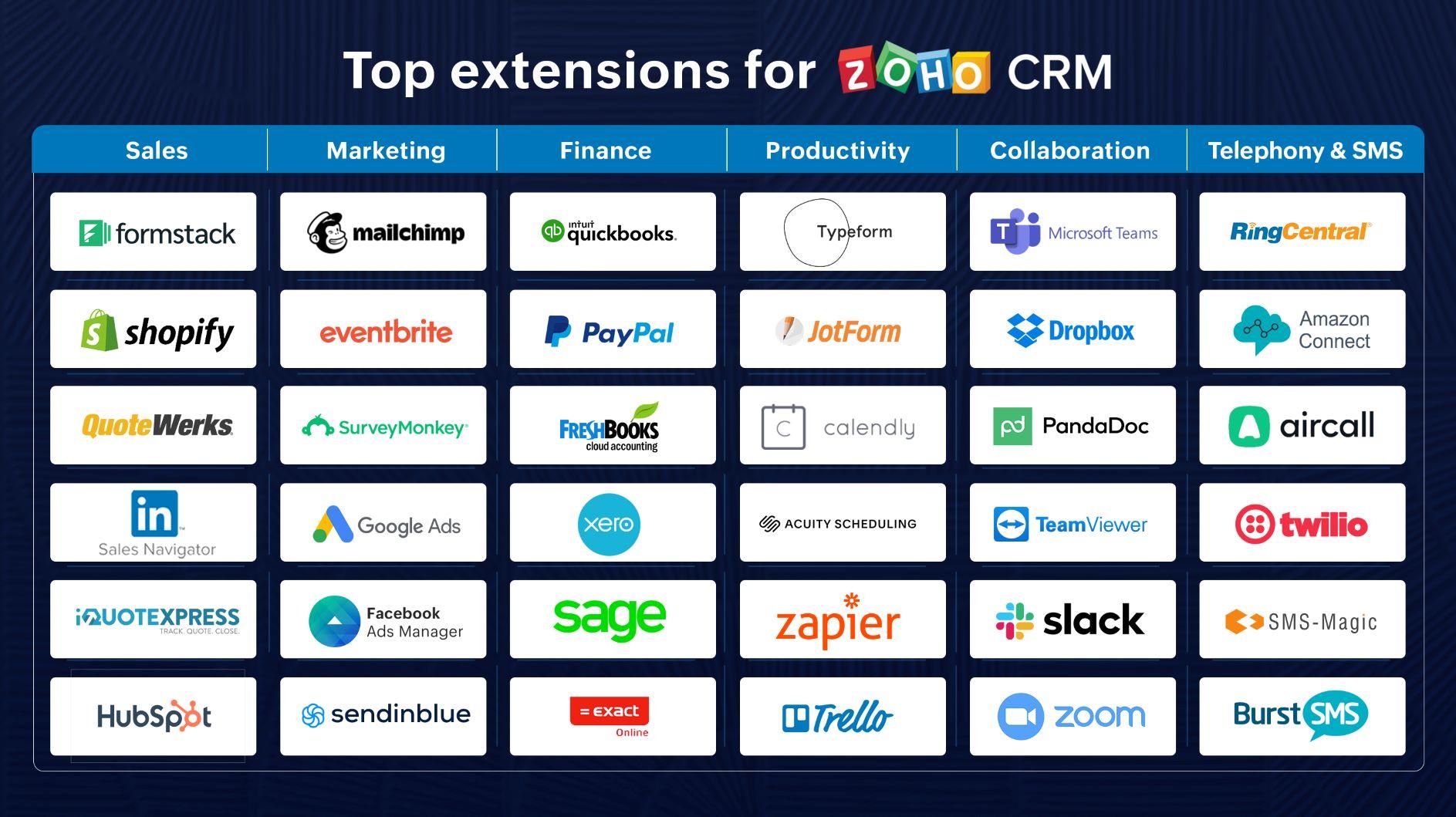 Integrations for Zoho CRM are available for more than 10 categories like sales, customer service, finance, marketing, collaboration, among others.
Because salespeople use many other tools throughout the different stages of sales processes, switching between applications is inevitable, thus causing productivity to decrease because of the additional distractions. The usage of extensions allows users to quickly connect Zoho CRM with the tools they use, which saves more time to focus and increase productivity.
In a year that has been challenging to everyone, Zoho Corporation has managed to thrive with new offerings and recognitions. The India-based company, which was recently named a Visionary by Gartner, had reached another milestone in Zoho Marketplace last August by reaching 1000+ extensions for their applications.
To read the full article, click here.
Are you considering implementing Zoho CRM in your business? Then click here and sign up for a free trial of Zoho CRM.