Zoho is in full celebration mode! The India-based software company has just announced that Zoho Marketplace, their online store where users can find and install extensions that expand the core functionality of their Zoho applications, now provides 1000+ extensions. These extensions can address the exceptional needs of every role and function in a business.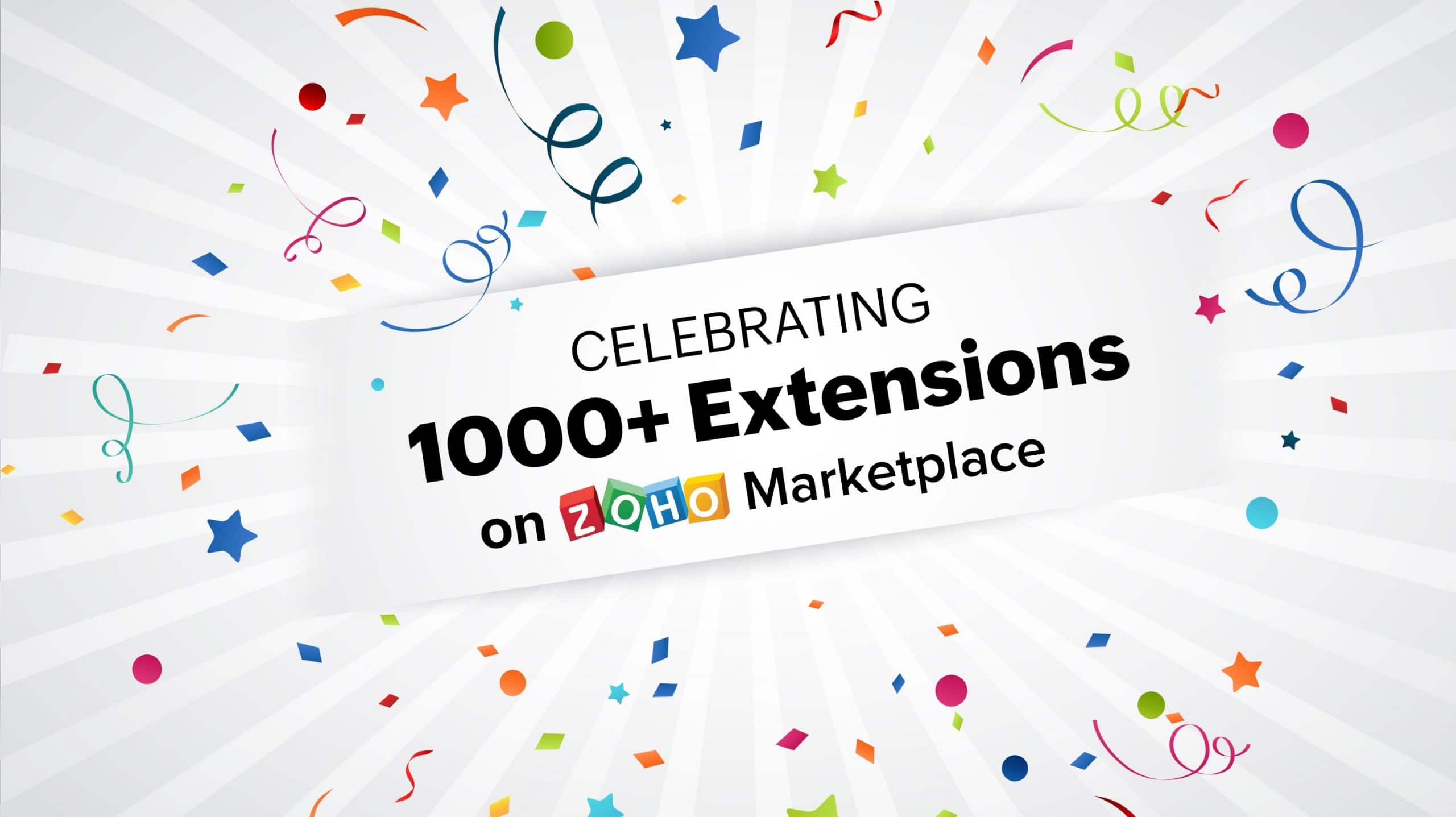 According to Zoho's statement, users can extend the power of the Zoho products they use with 1000+ ready-to-use extensions across 40+ business categories, which include sales, marketing, customer support, accounting, back-office operations, and more. These allow their users to connect their favorite business tools with Zoho to add new capabilities immediately and with zero coding. Among those capabilities are making calls from Zoho CRM records, sending out appointment links for support sessions from Zoho Desk, and much more.
Zoho Marketplace offers an extension for every stage of the customer lifecycle: reach, acquisition, conversion, retention, and loyalty. Also, it has 374,000+ installations and counting, and an average of 20,000+ monthly installations, while helping 100,000+ business users all over the world to do more with Zoho.
Congratulations to Zoho! Once again, we are very proud to be one of their Premium Partners.
To read the full article, click here.
Are you interested in learning more about Zoho's extensions or implementing their applications in your business? Then reach out to us by clicking here. We'll be happy to help!