Nowadays, it's common for companies to use many products for different tasks. Therefore, it is crucial for those products to integrate flawlessly and without a hassle. When it comes to integrations, Zoho apps always open a window of possibilities to ease the workload. The Zoho Desk software for customer support, which is a context-aware help desk, is no exception.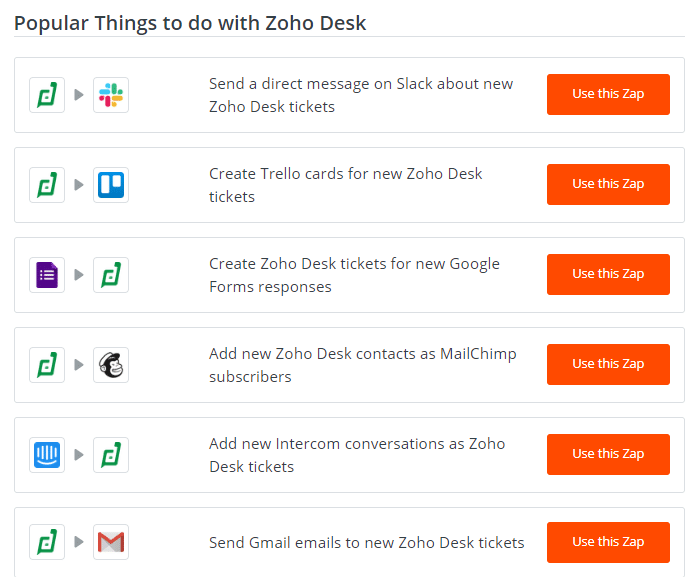 In order to allow apps to better communicate with each other, it is recommended to use the Zapier integration for Zoho Desk, since it is an easy alternative for such process. This will avoid setting up workflows manually: a complex process that requires technical skills.
Many helpful automations can happen with the Zapier and Zoho Desk integration: Zapier lets you automate manual tasks like converting emails or social media posts into tickets. It also allows you to add comments, send replies, and create contacts within Zoho Desk using your CRM data, project management software, or any other relevant tool. These functions will let you focus on meeting deadlines and delivering timely customer service. To name a few examples of this, your Gmail messages can be automatically converted into tickets in Zoho Desk and get notifications of them on Slack, and new customers can be automatically added to your Mailchimp mailing lists, among others.
How the Zapier Integration Works
In order for the "magic" to happen, Zapier uses a "trigger-action" structure. This means that actions trigger or cause an effect as soon as they happen. For instance, when new tickets are created on Zoho Desk, you will get an immediate notification in your Slack channel. The ticket creation is the trigger, whereas the Slack notification is the action.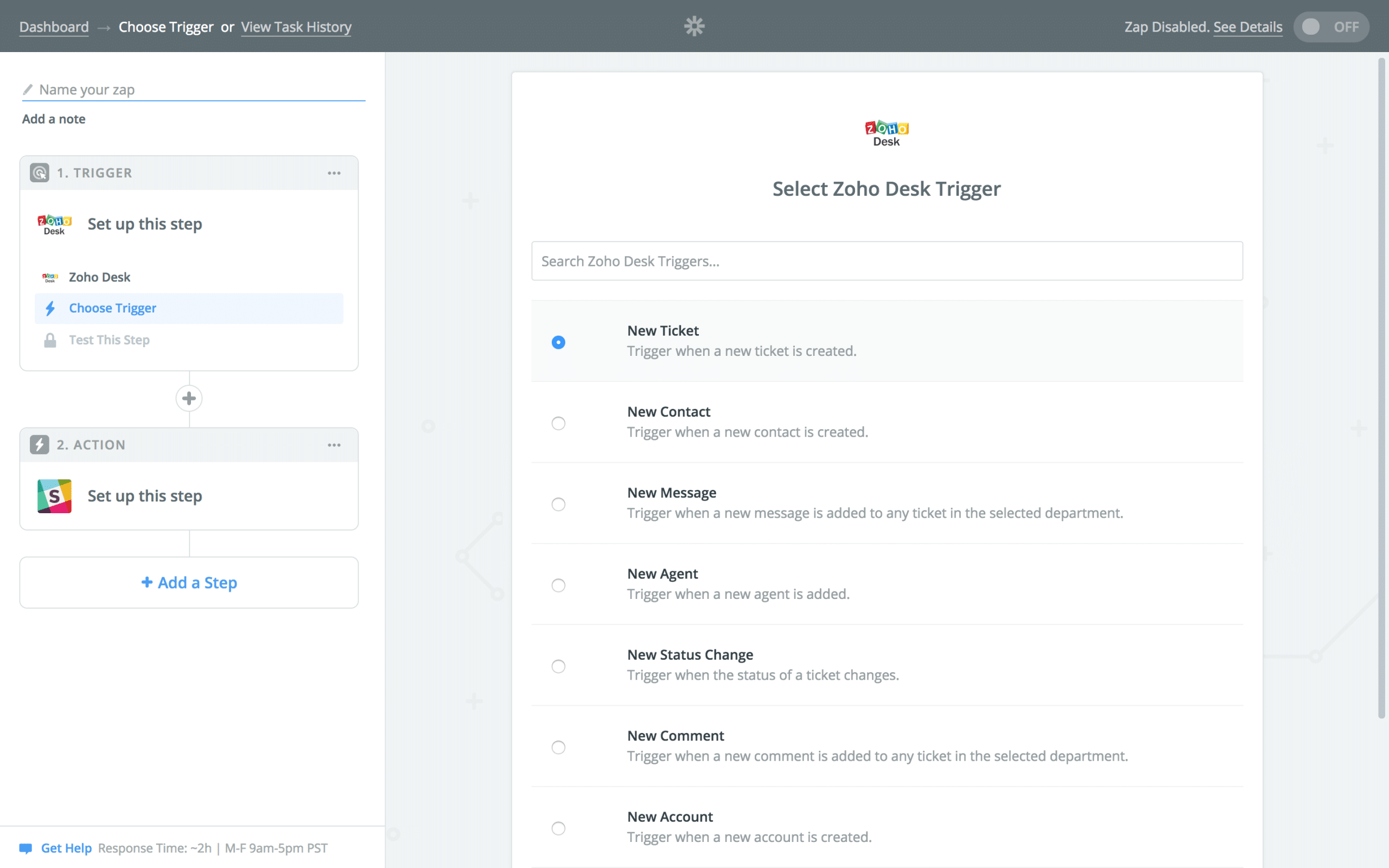 There are many integrations that can be done with Zapier and Zoho Desk. One of them is Zoho Desk and Gmail, which allows you to add another channel to send notifications about tickets to agents. Another one is between Zoho Desk and Intercom, in which Intercom chat conversations can be converted into tickets. You can also convert a Zoho Desk ticket into a project card in Trello.
To read more about other Zapier integrations for Zoho Desk, visit the Zoho Blog and the Zoho Community.
Are you looking to implement Zoho Desk in your company? Then click here and sign up for a free trial of Zoho Desk.