The future is female and that includes B2B sales. A recent study from 2019 by Xactly, an incentive solution provider, reported that women salespeople outperform men: 86% of women achieved quota, compared to 78% of men. This means that the B2B sales landscape has been changing in ways that favor women in sales roles. But there is more: the Harvard Business Review thinks that the COVID-19 pandemic will help this trend to continue. Here's why: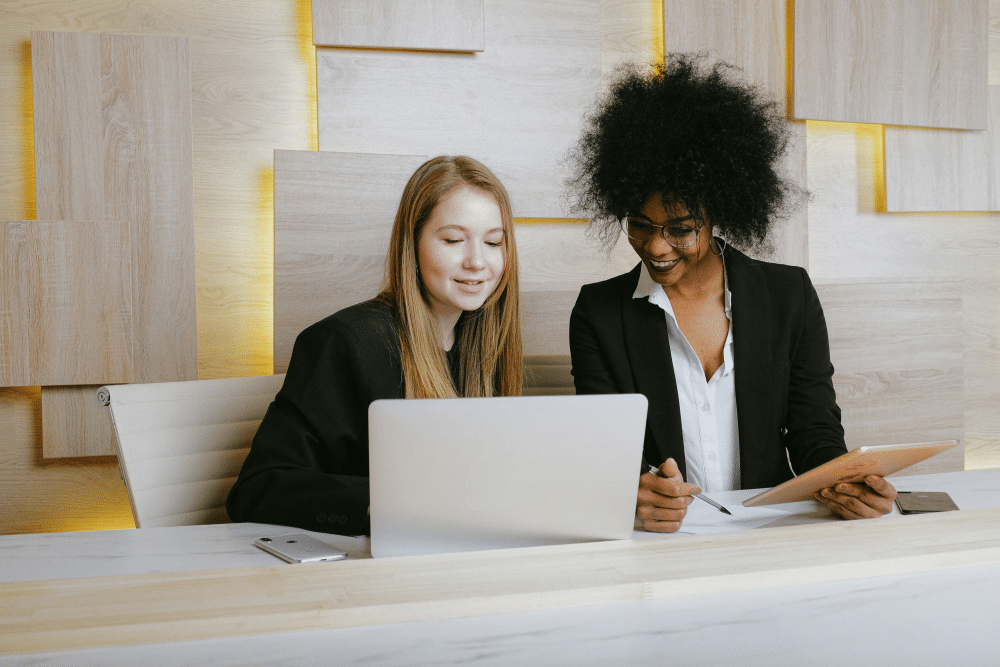 Women Will be Favored by the Changing Sales Environment
According to research by ZS, a consulting film from the Harvard Business Review, women succeed more in sales thanks to excelling at different capabilities than men. In a group of more than 500 salespeople, high-performing women were more likely to focus on connecting, collaborating, and shaping solutions. Meanwhile, high-performing men depended more on improving and driving outcomes. However, there were no measurable differences between the genders for analyzing and influencing.
That said, today's buyers are self-sufficient, digitally savvy, and more informed, so they have new expectations of salespeople. Buyers now expect to get added value from salespeople, beyond the one that digital tools offer. To fulfill that, salespeople need capabilities to collaborate with customers and shape solutions. These capabilities are possessed mostly by women because their objective is to address customer needs, and they have become more important than persuasion when it comes to sales success.
As businesses emerge from the pandemic, the shift to remote selling using video and digital channels will have lasting impact on sales. This will improve the power of women, as capabilities at which women excel are perfectly paralleled with the transforming world of sales and the evolution of customers' needs.
Women's skills are also becoming more relevant in the fast-growing and once male-dominated field of high-tech sales. Business technology sales that are growing are subscription-based (SaaS products) or consumption-based (like cloud services), instead of one-time purchases. And here's more great news: as of April 2020, women were leading global customer success teams at some major technology companies like Salesforce and Oracle.
More Women in Sales Departments
In sales recruiting, a lot of companies are making gender diversity a main goal. They pledge to detailed objectives to find, select, and attract women. To do so, companies reach out to sources of female job applicants like professional associations of saleswomen. They also use gender-neutral language such as "succeed" and "customer-focused." This allows companies to get diverse perspectives about candidates' qualifications while giving strength to a female-friendly culture that will draw women.
Another way to increase women in sales is female mentorship programs. It consists on matching each new female salesperson with a female mentor in the sales organization. The purpose of mentors is to help salespeople to get familiarized and to answer questions regarding topics that females are hesitant to talk about with male colleagues.
Also, companies have begun to improve coaching of female salespeople, particularly by male mentors. This entails to break down the stigmas for male-female mentorship relationships and to make sure that women receive the same objective feedback as their male counterparts.
Finally, to keep increasing and retaining more female salespeople in sales department, more promotions are a must. A great way to do this is by developing female leaders and stretching their roles and responsibilities that develop and put to the test their management skills.
As a company who takes pride on having a sales department filled with women for many years, we couldn't be happier about these developments finally taking place!
To read the full article, click here.