You've probably seen it now in most web pages: a cute and small chat window asking you how they can help you. In fact, you're seeing it now in our website! It's most likely that you already have a live chat in your business' website by now. If you do, high five! If you don't, you definitely need to keep reading this article, because you might be losing some great leads right now!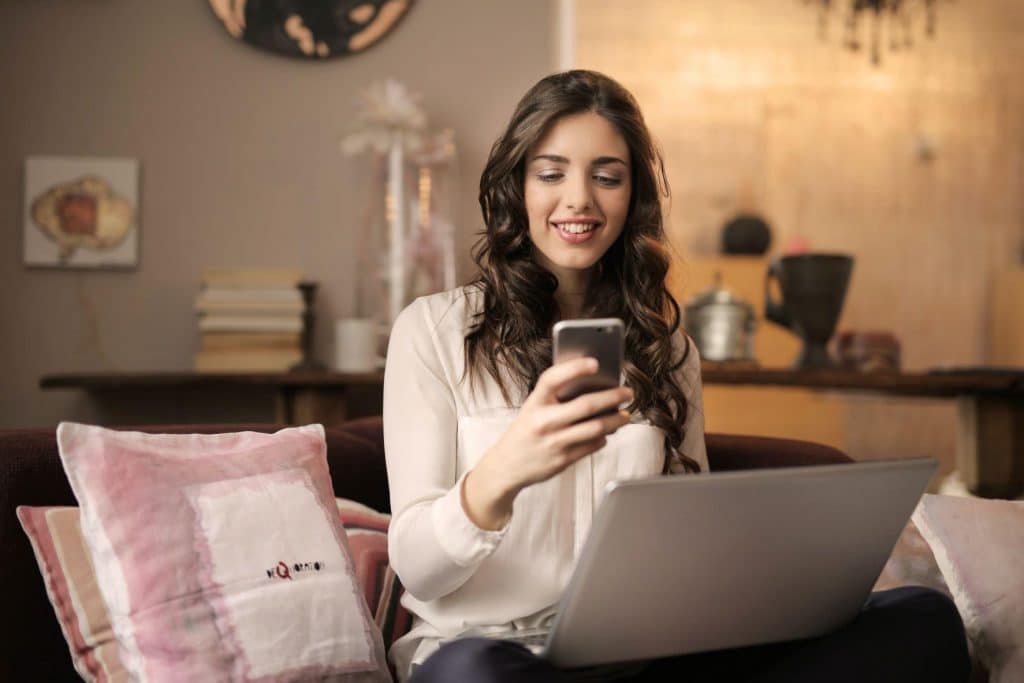 Live chats in websites are not something new, yet they have been on the rise this past decade. According to Software Advice, it has been estimated that over 85% of businesses will have live chat support by 2022. Meanwhile, live chats have the highest customer satisfaction level at a whopping 73% and customers who use live chats spend 60% more per purchase.
Even though the average customer learns about your business from a variety of sources, it is essential to expand how they contact you and not limit yourself to only one medium. Now more than ever, it has been proven that customers need the convenience of chatting with your business from the interface they know best.
A live chat solution like Zoho SalesIQ supports multiple channels that allow your prospects and customers to instantly reach you from their favorite apps and without any hassle. Plus, it lets you integrate your marketing, sales, and support departments in order to meet their respective objectives: plan their strategy and target audiences; track leads, interact, and close deals faster; and provide instant resolution to customers.
Let's now explore the different channels you could integrate with Zoho SalesIQ and learn how they can help your business to keep thriving.
Live Chat on Your Business' Website
Although your website is the first impression a visitor gets about your online presence, even an exquisitely crafted page won't convert your online audience into customers if it doesn't include a way for them to connect with you. Zoho SalesIQ allows you to customize the live chat messenger to your contents and set it on your website with just a copy-paste to provide your prospects a great way to reach you.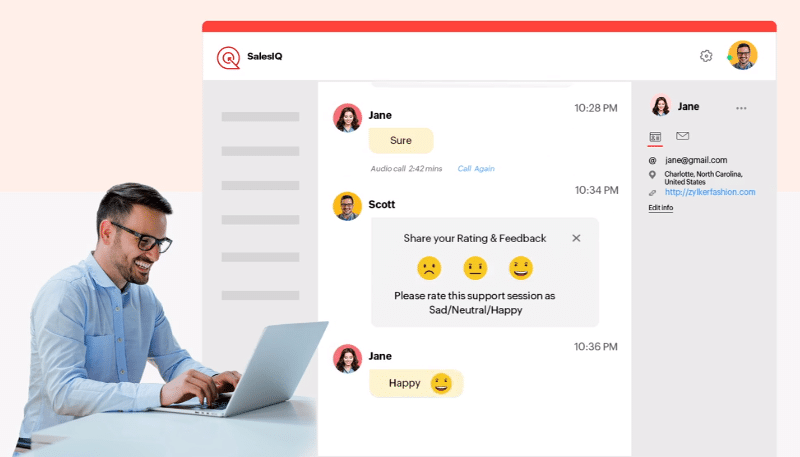 Mobile SDK
Without a question, anything that involves customer engagement, including your live chat, must be optimized to be used in mobile phones without a hitch. According to Software Advice, more than 50% of live chat queries come from mobile devices. So, when you use a live chat solution, make sure that it's properly configured and optimized for mobile and tablet users. We can't stress enough how important this is.
Facebook Messenger
Facebook is crucial when it comes to customer interaction. According to Statista, at the end of 2019, the Facebook Messenger app had more than 130 million users in the United States. Trends suggest that this number will reach 138.1 million by the end of 2022. Therefore, you need to take advantage of the largest networking software to increase your market reach while also being a trustworthy source for prospects to reach out to you.
The integration of Zoho SalesIQ's with Facebook Messenger lets your followers to chat with your business. You can easily set up Facebook Messenger as a channel in SalesIQ so your agents can reply quickly and more efficiently to Facebook messages from a single dashboard.
Telegram Messenger
This one is another great option for a more personal experience. Zoho SalesIQ allows you to configure and customize a Telegram bot. That way, your customers can contact you directly from Telegram instead of looking up for your website.
To read the full article, click here.
Are you looking to implement a live chat on your website or optimize your customer service channels? Then click here to learn about customer service apps from Zoho, including Zoho SalesIQ.