As we recently announced, Zoho One has released its 21st version with many interesting and advanced updates that have caught the attention of many, including Forbes. In this article, we summarize what Forbes had to say about this unified and cloud-based suite of more than fifty integrated business applications.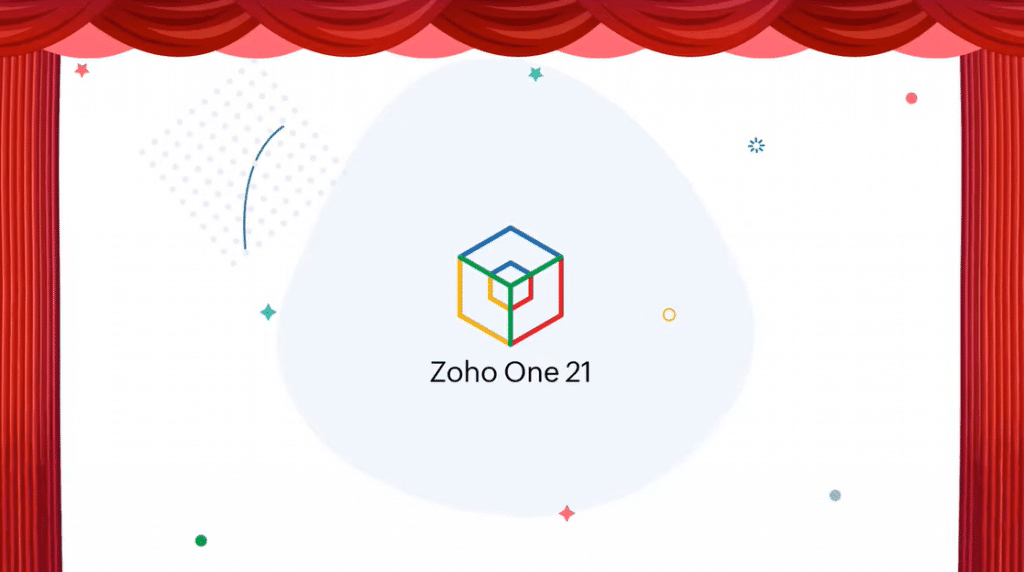 SaaS Updates
Forbes mentions that Zoho One has several benefits, which include offloading application management, updates to the vendor, and having a subscription model tied to resource usage. Moreover, updates in the SaaS model are instantly available to all. This means that new features are evaluated quickly, so you have nothing to download nor install. This gives calmness to customers because they know that their technology is current.
Forbes highlights that it's easier to deliver "superior customer engagement and operational excellence" when all the enterprise applications are in a unified platform since it reduces customization costs and complex integrations. Also, a unified platform with a single data source and reporting solution is ideal when organizations are turning to big data, AI, and machine learning applications. Greater security is another benefit that unified systems offer within a SaaS environment to enable business processes, consistent governance, approvals, and more.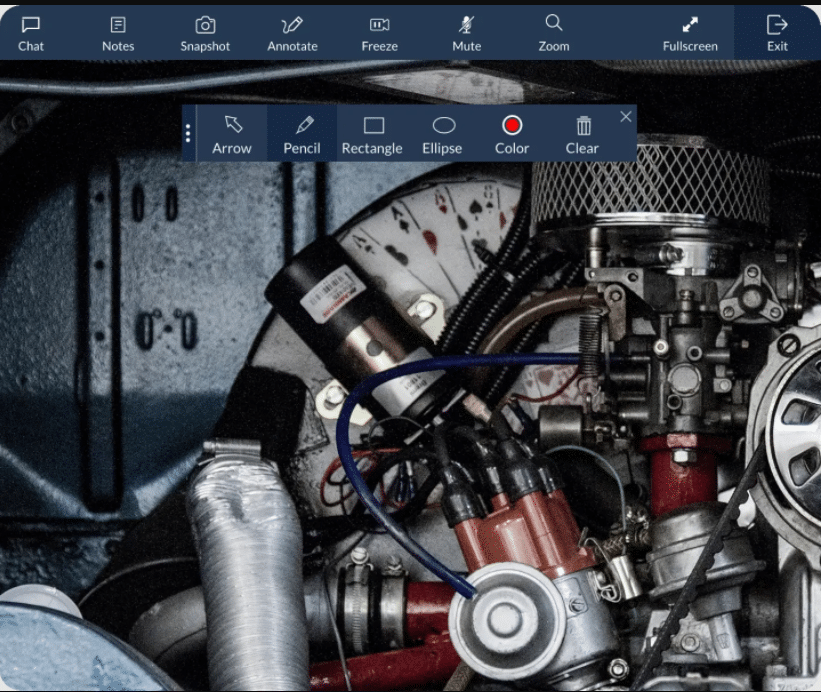 New and pandemic-aware improvements
Because customers depend on more on digital channels to sell products nowadays, Zoho released Zoho Commerce in Zoho One to allow customers to grow an online business. With Zoho Commerce you can build a website, take orders, process payments, track inventory, manage shipping, market your brand, and analyze data in the online store.
Moreover, Zoho added three new applications to the Zoho One suite to make remote collaboration easier and improved: Zoho Lens (for field service technicians to help solve problems faster and reduce on-site visits with augmented reality), Zoho Learn (a knowledge and learning management platform designed to capture and retain the team's expertise and build training programs), and Team Inbox (a shared inbox for teams that eliminates the need for cc's and duplicate responses).
Another new app in Zoho One is Data Prep, which is powered by AI and discovers errors in data from multiple sources.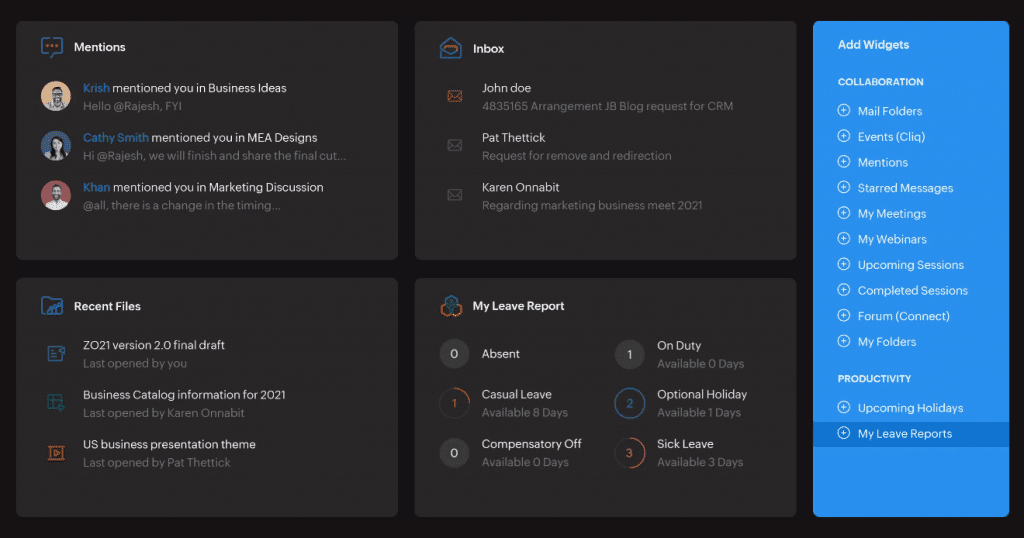 New and better services
Forbes also emphasizes the 1500+ pre-built reports and dashboards in Zoho One to help synthesize data. As soon as the data in the CRM system, help desk, or a third-party application, all of it is understood and brought into analytics, and then populated into the pre-built reports. Regardless of technical abilities, Zoho has made it easier for any customer to obtain reports with natural language processing.
With that in mind, the new back-end service called Work Graph creates a graph mapping out the different connections between an individual, the contacts, projects, and conversations with others across numerous tools like email and chat.
Meanwhile, Mobile Applications Management enables IT to manage devices remotely, and it includes the automatic assignment and installation of specific applications to certain users, updating the operating system, and mandating security policies.
Org Dictionary is another new tool in Zoho One. It's a unified dictionary for the organization that is used across all writing pieces and different applications that will come to be specific to the organization.
Forbes' Conclusion of Zoho One
Forbes concludes their review on Zoho One by praising their unified user interface that allows to look and move around all of the suite's applications. This is provided by unified navigation, calendar, and a dashboard with over 50 pre-built widgets that span the entire business operations, always personalized on the home screen of each user. "These changes improve the overall experience of Zoho One as more streamlined and efficient," states Forbes. "Third-party integrations are now unified and can be brought into the Zoho One ecosystem allowing access to all applications, whether Zoho or third-party."
To read the full article, click here.
Are you looking to optimize or implement Zoho One in your company? Then click here and sign up for a free trial of Zoho One.