Zoho Social, the social media management tool from Zoho Corporation, has recently announced their latest third-party app integration: Pinterest, which has been long-awaited by Zoho users.
According to Zoho Social, the purpose of this addition is to help their users to step up their visual marketing while integrating their efforts throughout social media platforms.
This integration lets Zoho Social users to create and immediately publish Pins, in which a source link can also be added. The same can be done with the option of scheduling Pins for a later time or date. This also includes a custom schedule feature that helps you add your Pins to a content pipeline: pre-set a timetable for days of the week according to your preferences. Pins' reposts can also be set every few weeks or months.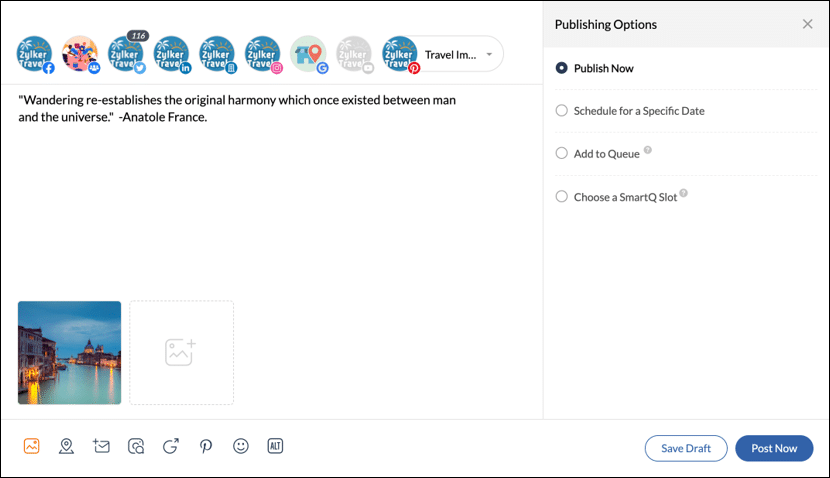 Another feature from the Pinterest integration is the Reports module, which includes various summaries for performance, engagement, and impressions; as well as custom reports. These can be sent to your inbox on a weekly or monthly basis, plus you can email or export reports to your teammates and clients.
Finally, the Zoho Social's Design on Canva button allows you to create and edit designs to post on Pinterest.
To read the full article, click here.
Are you considering to implement Zoho Social to manage your business' social media channels and branding? Then click here for more information.