Zoho recently announced some exciting and cool news in Zoholics Mexico City: the launch of a new version of Zoho Office Suite. This release includes four cloud-based productivity software applications, all of which have the artificial intelligence assistance of Zia: Zoho Writer, Zoho Sheet, Zoho Show, and Zoho Notebook.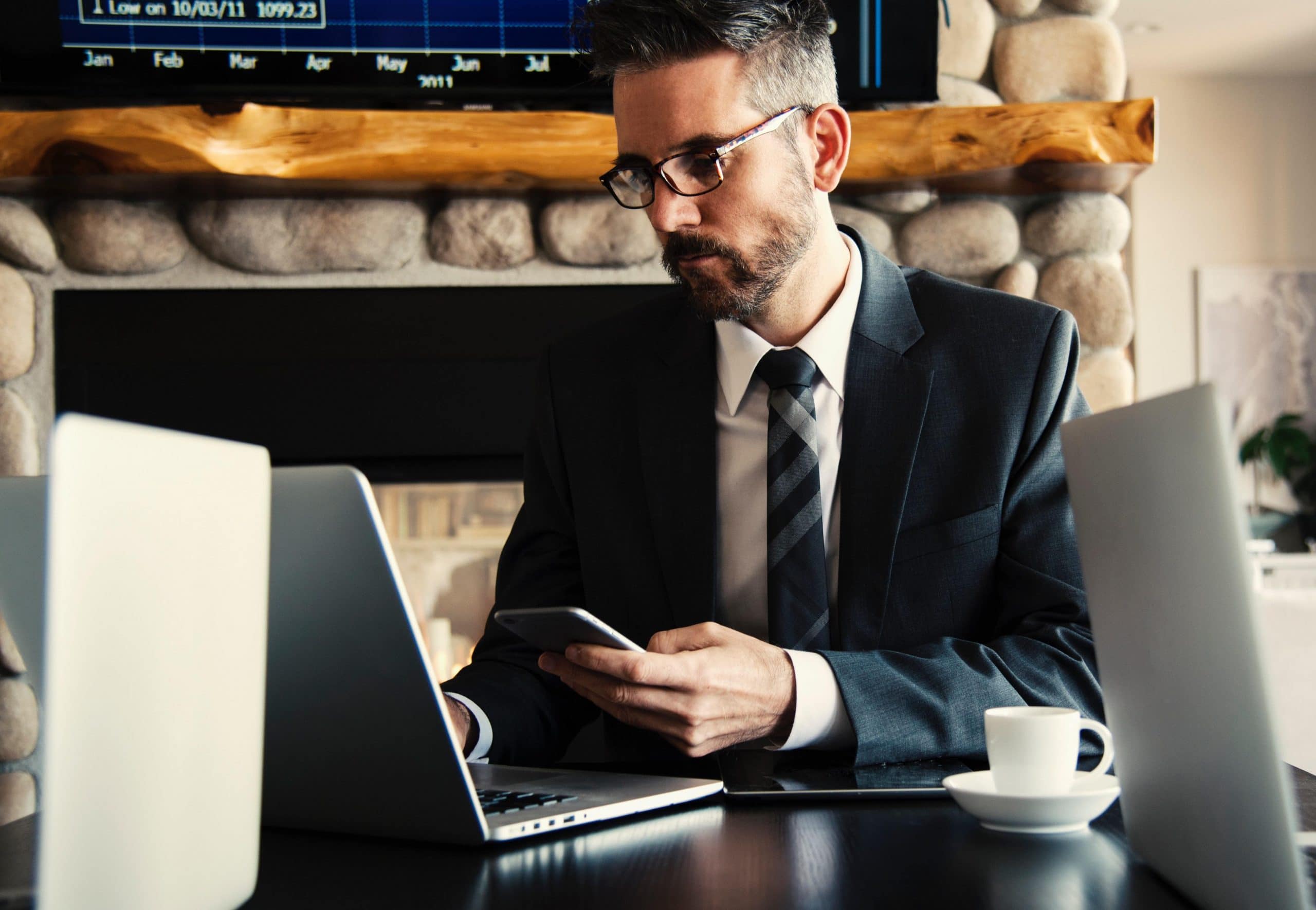 One of the key features of Zoho Office Suite is integration. The applications are integrated between themselves and with Zoho's communication and collaboration tools like Zoho Mail, Zoho Cliq, Zoho Projects, Zoho Connect, and many other business applications as well.
Let's have a look at some of the new features on each tool, shall we?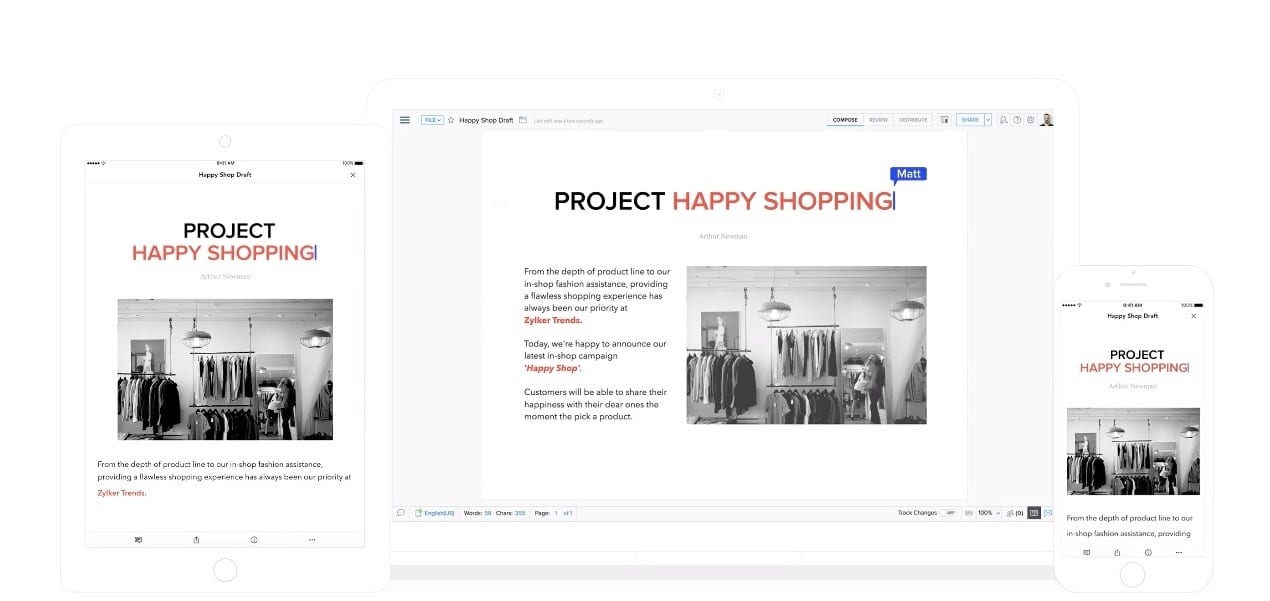 Zoho Writer
In this tool, Zia can detect context-based grammar mistakes, rate the document readability, and even suggest style corrections. Zoho Writer also features a new automation hub with document merging, one-click signature, and the creation of documents that can be filled. This tool can also work offline, and it includes distraction-free and focus modes. The cherry on top is that Zoho Writer has an option to enable typewriter sounds, in case you might want to feel like you're in an episode of Mad Men (hopefully without the gender inequality).
Zoho Sheet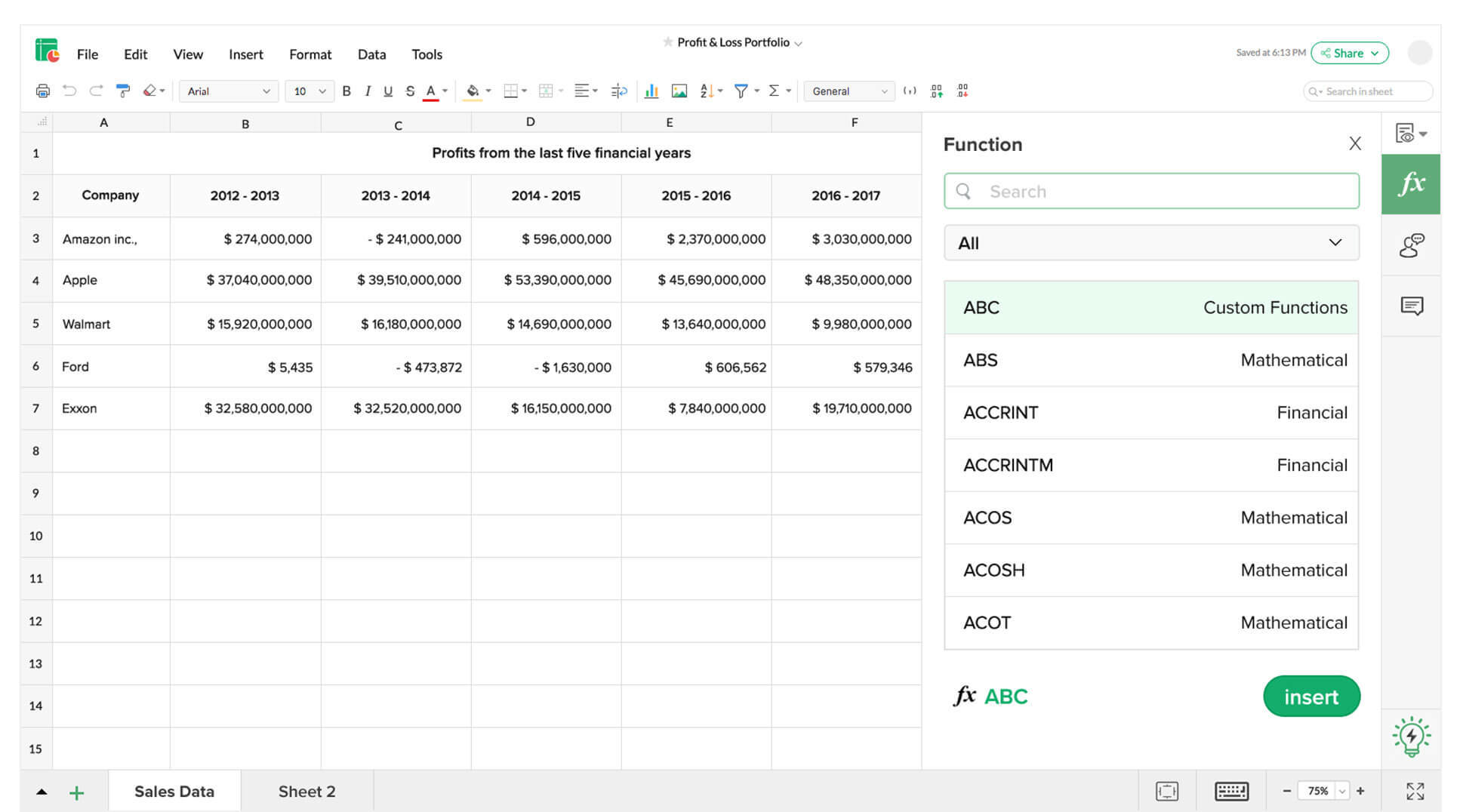 Here, Zia gives a deep insight of users' data sets by showing relevant charts and pivot tables. Because Zoho Sheet has Natural Language Querying, users can ask Zia about their data and get from her the chart, function, or pivot table that is suitable. Zoho Sheet is also the first spreadsheet software to offer data-cleaning capabilities, which deletes duplicates and tackles inconsistencies.
Zoho Show
If you need to run presentations on Apple TV and Android-enabled devices, then this is your tool! Zoho Show allows this by turning the user's mobile phone into a controller to beam and control slides on multiple TVs at the same time. This is pretty awesome, but let's hope in the future Zoho will let us control our laundry with it as well!
Zoho Notebook

This one is the newest additions to the Zoho Office Suite family. It has been described by Zoho as "one of the most advanced note-taking applications on the market." With Zia Voice's help, users can create a customized recipe "smart card" by taking relevant shopping lists, instructions, and visuals from their favorite website. All these actions are initiated by voice command. Cool, right?
Regarding the innovations made in Zoho Office Suite, Raju Vegesna, Zoho's Chief Evangelist, said:
"We built Zoho Office Suite to be the most integrated suite of productivity tools of its kind. […] We've added features and tools that can't be found anywhere else, such as Notebook's smart cards, Sheet's data-cleansing tool, and Show's integration with Apple TV. It is the combination of these apps, contextually integrated, that makes the modern worker exponentially more productive!"
With all we've read about Zoho Office Suite's new version, we definitely feel excited!
To read more about Zoho Office Suite's new features, click here.