Our partner Zoho has delivered the world another cool integration that makes life easier and more beautiful. If you have Zoho Mail, you can now access your notes directly from your mailbox! Not only with Notebook within Mail you won't need to have keep around another tab, but this also opens up many possibilities that will help you improve your productivity and creativity. Let's see how this can be done!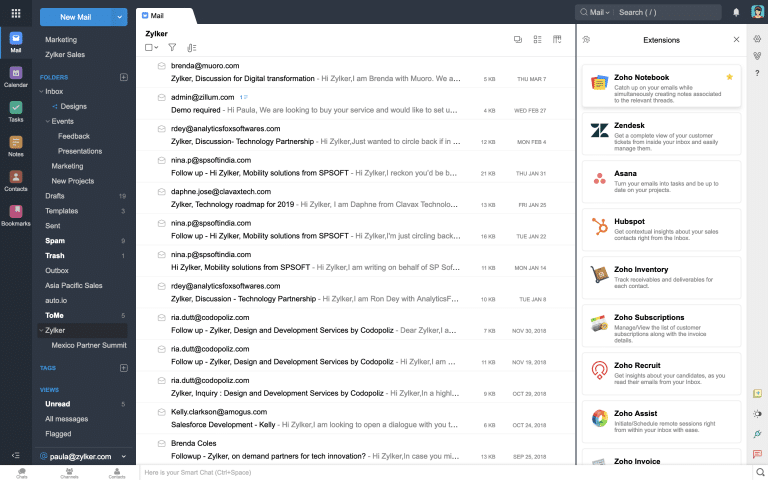 Do you feel the need to spill and save your thoughts? The Zoho Notebook and Mail integration allows you get a note card's content into the Compose Mail section. In other words, you can email your thoughts, plans, and/or ideas to others, all from the same place!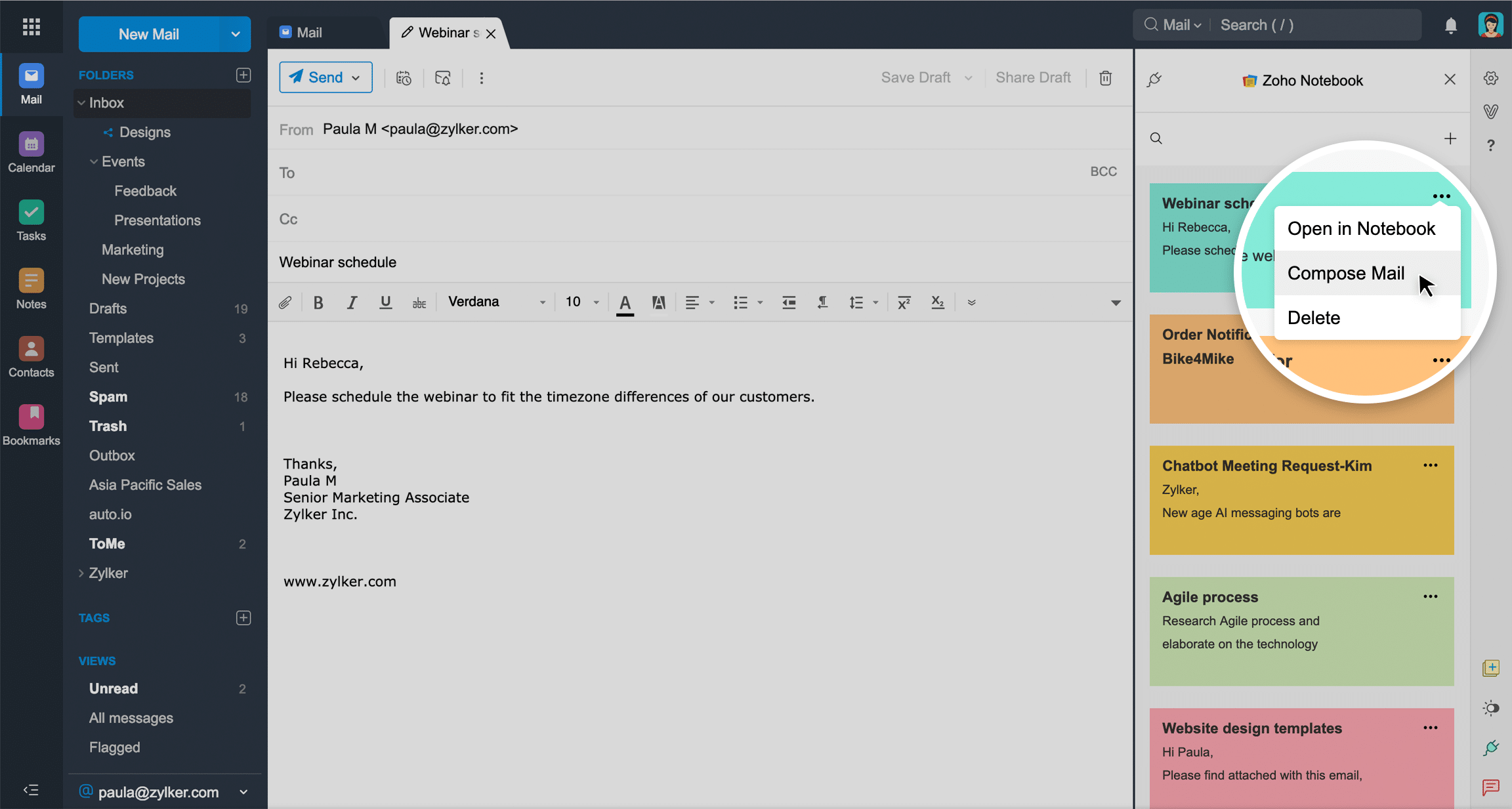 Another feature is that you can turn important emails as note cards. This will save you time by viewing them at any moment instead of searching endlessly throughout your inbox.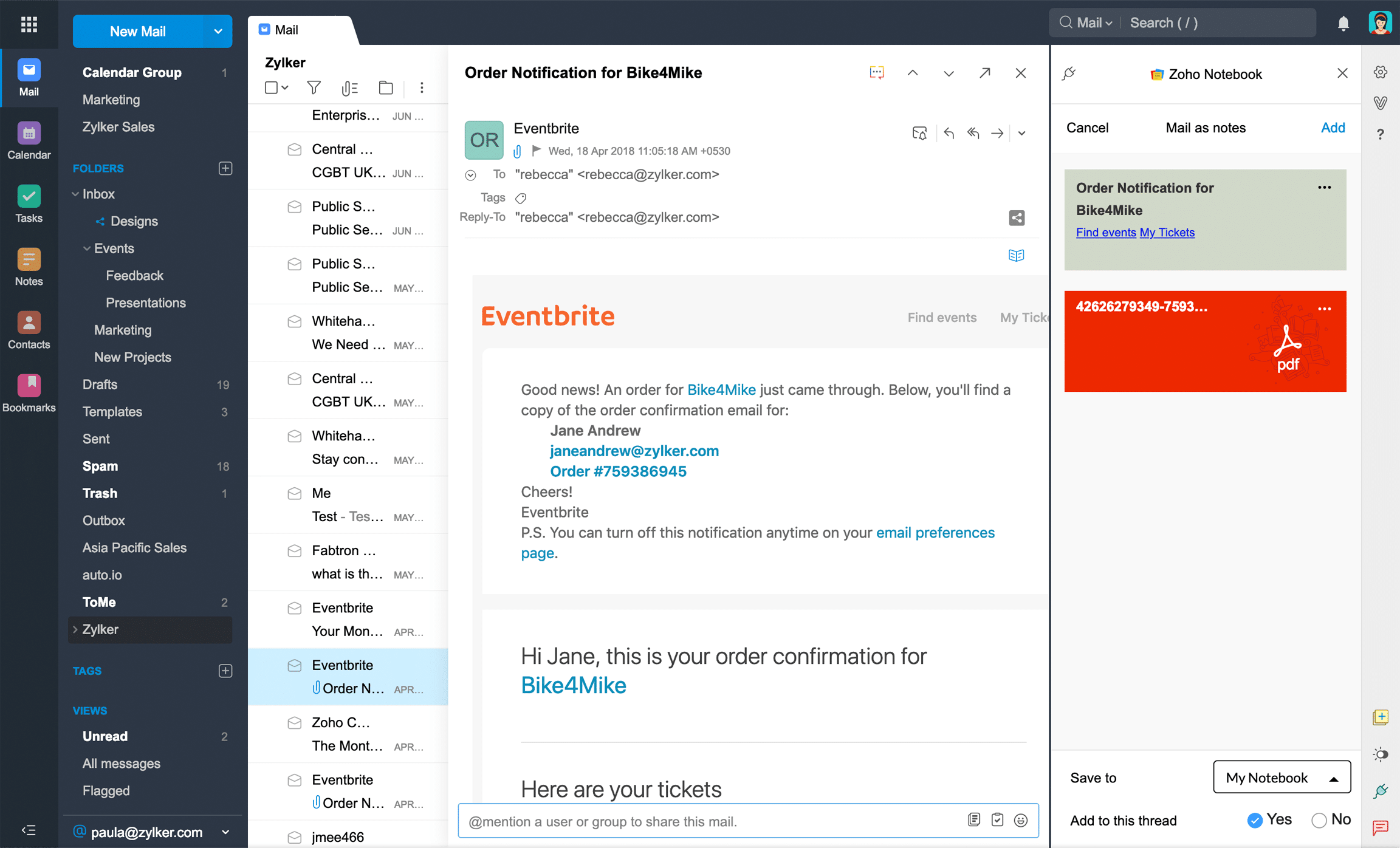 Last but not least, you can now also associate notes with email conversations. If you have some important details in an email conversation, you can make a note of that in a note card and associate the note with the original email thread.
According to Zoho, they will be making improvements to the Notebook and Mail integration. We can't wait to see how this integrates with other systems, and we hope they will work on a Notebook integration with Zoho CRM as well. Fingers crossed!
To learn more, read the full article at Zoho's blog.
Do you have issues with your Zoho integrations or would you like to know more about them? Visit our Solutions page to learn how we can help you.