One of Zoho CRM's features is its ability to easily integrate with other sales tools, which is why they recently revealed a list of the most requested Zoho CRM integrations throughout last year.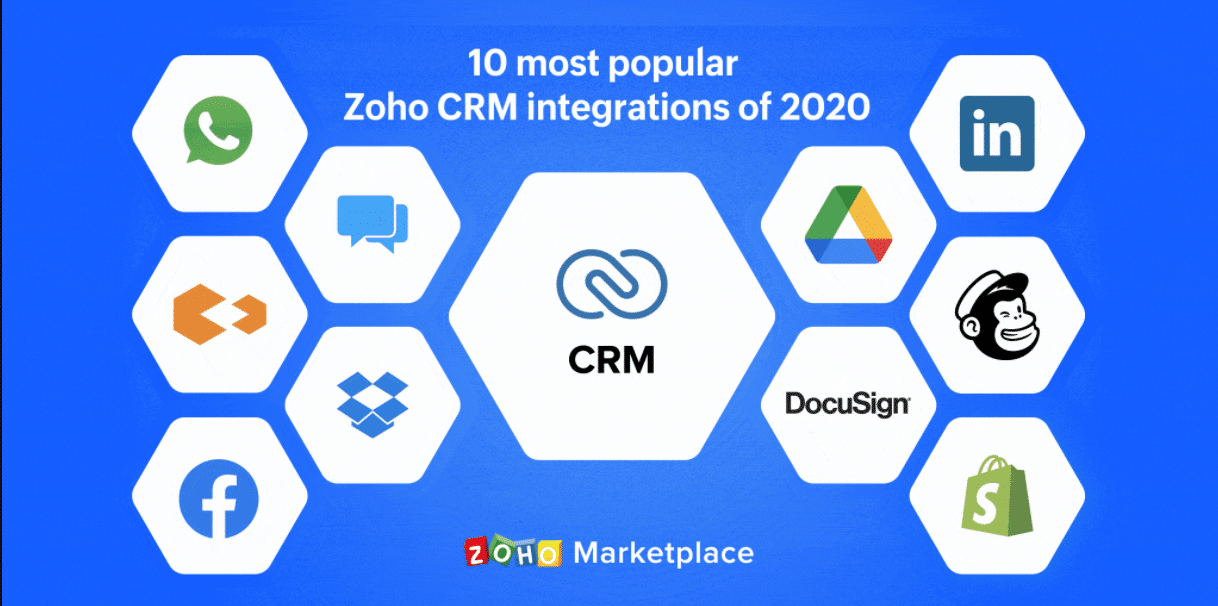 The integrations included in the list cover many bases like chats, SMS, social media, email marketing, ecommerce, cloud storage, and digital signatures. Some of them are WhatsApp Web, Shopify, Google Drive, Facebook Ads Manager, Mailchimp, Dropbox, and DocuSign. These match the most talked about and used sales tools, so it's no surprise that they all made it into the list.
To read which other Zoho CRM integrations made it to the list, click here read the full article in Zoho's blog.
Are you considering implementing Zoho CRM in your business? Then click here and sign up for a free trial of Zoho CRM.