Great news for Zoho! Business News Daily announced today that it has chosen Zoho CRM as the Best Overall CRM Software in the market. Zoho CRM stood out from other CRM systems, which has happened previously and as recently as last January when Zoho CRM got a recognition from Gartner.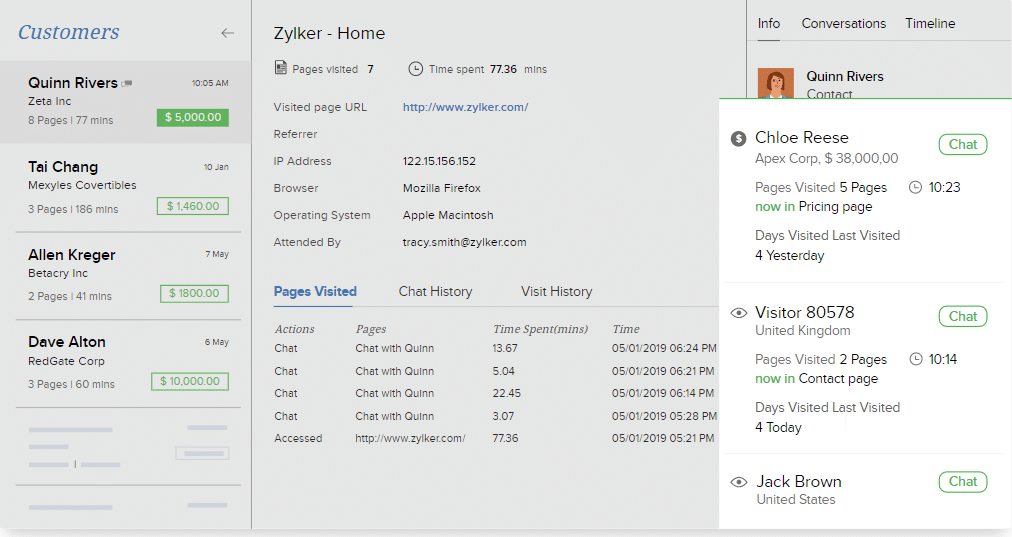 Business News Daily described Zoho CRM as "easy to implement, intuitive to use and inexpensive to adopt" and that it offers "lots of functionality at a competitive price point." The news outlet also mentioned how "modern" and "clean" Zoho CRM is while highlighting its extensions from Zoho Marketplace, which only take a click to install.
Another characteristic that won Zoho CRM this recognition is the software's "easy adoption process" that allows businesses to create a customized CRM solution without help from a developer.
In their article, Business News Daily explains what creates the need for CRM tools:
"Few things are as important to a business as maintaining a relationship with its customers. Whether you cater to consumers or other businesses, it's important to stay up to date on evolving conversations with existing customers while also effectively managing new leads. Your customer satisfaction depends on your ability to offer attentive, personalized engagement with your clients, but your growth demands you continue seeking out new customers as well."
Without a doubt, Zoho CRM helps to get all of that and more. Congratulations to our partner Zoho on this new accolade!
To read the full announcement from Business News Daily, click here.
Are you considering implementing Zoho CRM in your business? Then click here and sign up for a free trial of Zoho CRM.