It's no secret that 2020 has brought challenges in every aspect of our lives —globally speaking—. That includes workspaces, which have now changed forever. As some companies are gradually starting to allow employees back at their offices, Zoho saw that a need had to be fulfilled to meet the compliance guidelines and employee safety around the world. That lead to the creation of Zoho BackToWork: a software that lets you make your workplace transition a smooth one.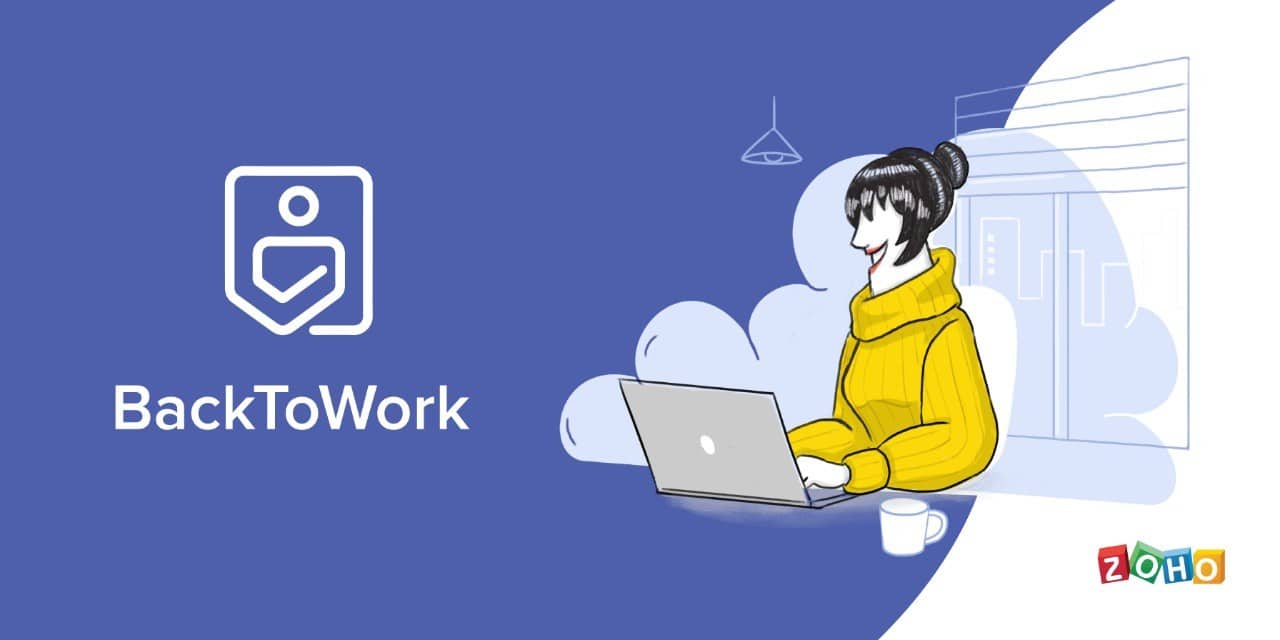 To make all those things possible, Zoho BackToWork offers the following functions:
Admin control center module
Track the status of your facilities to welcome your staff back to a safer office space. This dashboard empowers top-level management to better assess the facilities' readiness, view individual employee health status, and decide on the right course of action to be taken. You can also assign the hierarchy of approvals for entry, assets, and more, and set up virtual meetings with employees.
Wellness module
Circulate and collect self-assessment and contact tracing forms among employees and oversee organization-wide information about their health status. This module provides industry-approved surveys, and organizations can decide the frequency of employees taking it based on company policy.
Safe entry module
Study employee self-assessments, segregate the high-risk and low-risk crowds, and determine which employees are ready to work from the office. You can also collect and evaluate entry requests from employees and visitors using this module.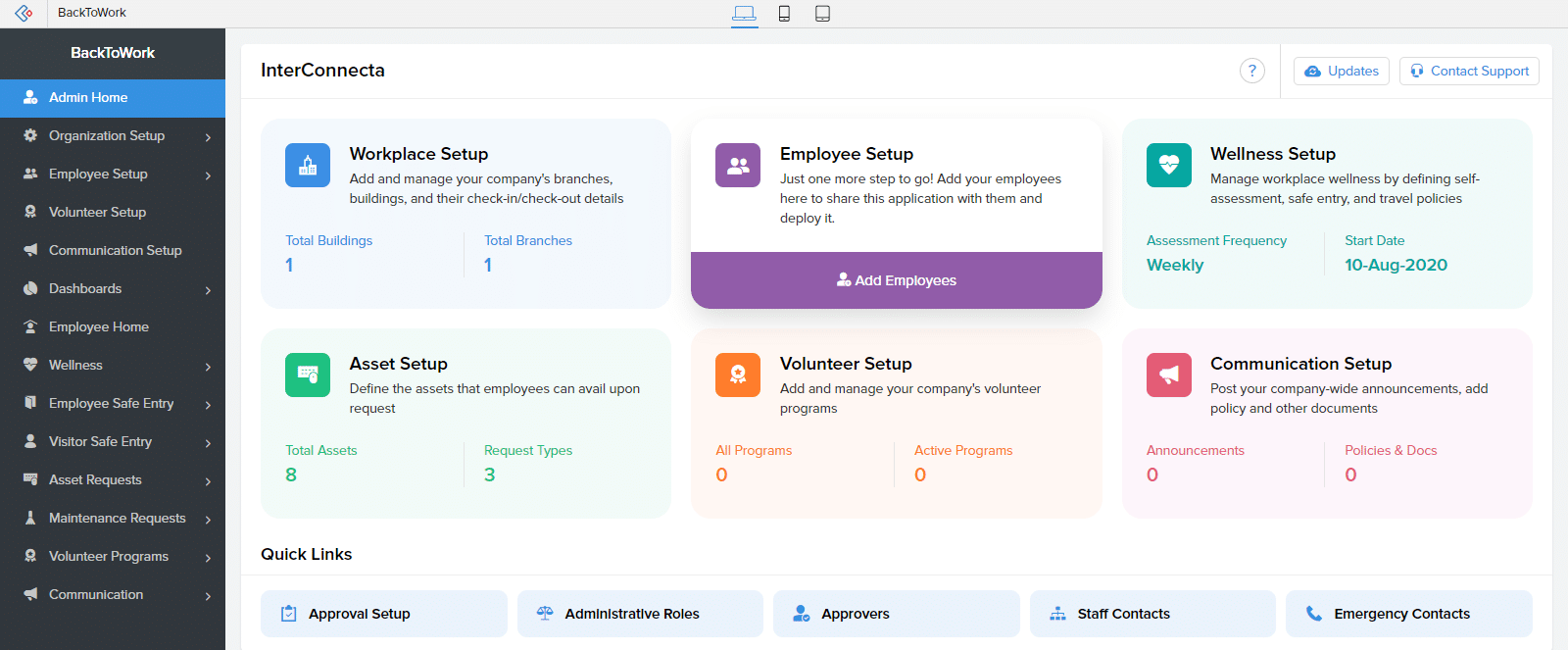 Employee self-service module
This lets you cater to the different workplace service requests of your employees. Manage asset requests of different types, ranging from office supplies to hand sanitizer and office space maintenance.
Communications module
Share guidelines, best practices, and frameworks with your staff right to their phones. This module lets organizations gather, design, and circulate health and hygiene-related materials, FAQs, and announcements in a coordinated manner, over web and mobile devices.
Volunteer module
Organize and execute volunteer drives to give back to the community. According to Zoho, business entities and individuals are all indebted to the communities around them. Therefore, this module allows organizations to recruit employees and coordinate volunteering activities.
Besides those functions, Zoho BackToWork is a suite that is ready to use, affordable, has enterprise-grade security to ensure the complete safety of your data, and it's cloud-based.
Zoho BackToWork will be available for free until December 31st, 2020.
To read the full article, click here.