Zoho recently partnered with Citrix, the digital workspace platform, to launch a Citrix Workspace integration for Zoho CRM. In order to deliver focused experiences, Zoho CRM built eight microapps using Citrix's low-code microapp builder to effectively manage primary customer relationship functions.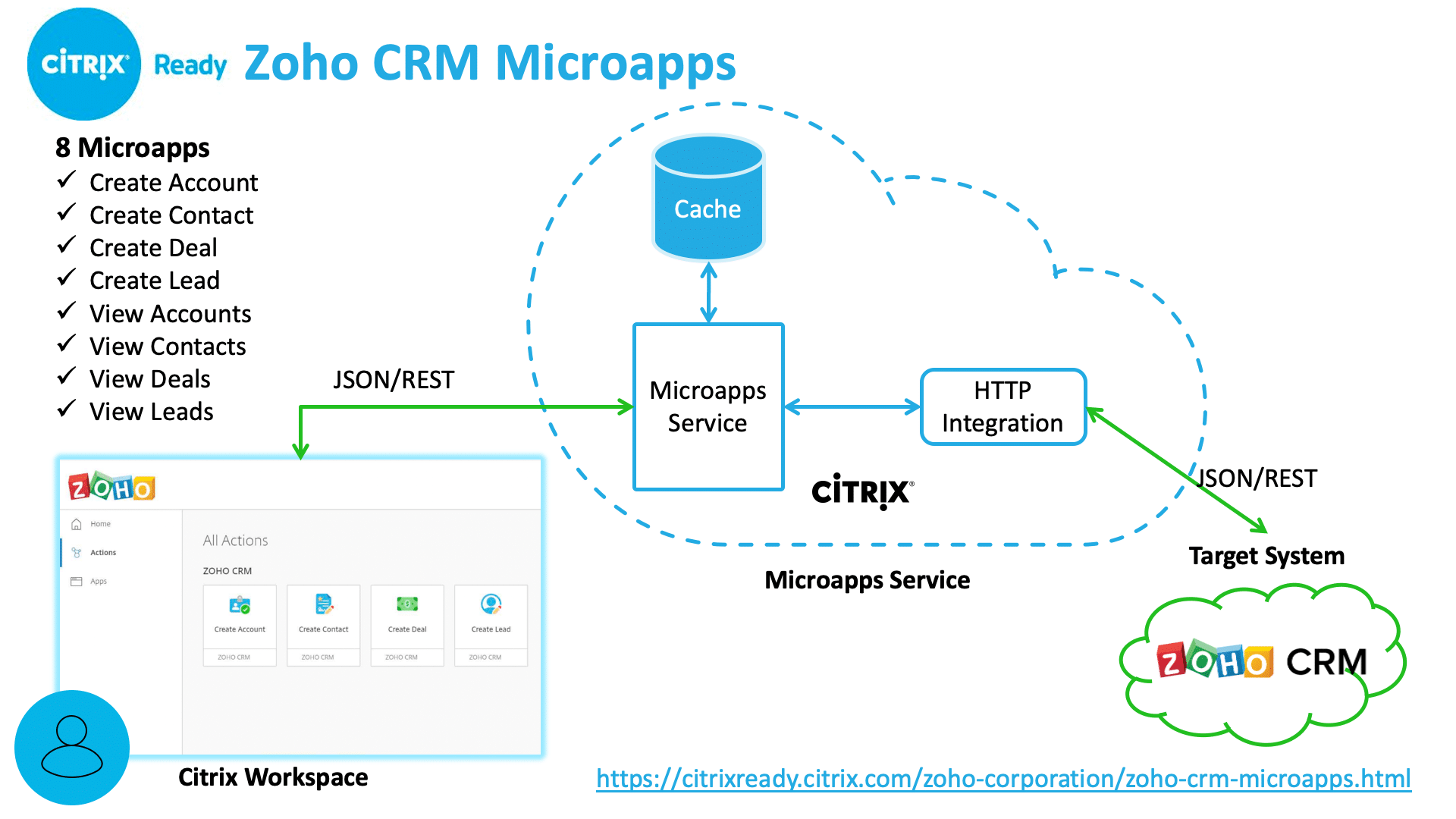 The Zoho CRM microapps integration enables sales representatives to create and view accounts, contacts, deals, and leads within Citrix Workspace. From any location or device, sales reps can access the microapps in a secure and instant way, and perform these functions while on the move.
You're probably wondering: How it all works? Well, the Zoho CRM microapps act as subunits of the Zoho CRM, which helps sales reps concentrate on the right tasks at the right time. These microapps can help sales reps see and interact with only the information they need, without overwhelming them with irrelevant data. This results in an artificial intelligence (AI) system of growth, in which sales reps can spend more time qualifying leads and developing stronger customer relationships. Also, the sales reps end up saving time by not having to switch between apps to search for meaningful data.
Pradeep Arokia Raj, Senior Product Manager at Zoho, had great feedback about the integration. "Once we started analyzing the platform, we realized how super easy it was to build the integration," he said.
If you have Citrix Workspace and you'd like to integrate the Zoho CRM microapps, you have to enable the microapp service, which is available in all the editions of Citrix Workspace.
To read the full article, click here.
Are you considering implementing Zoho CRM in your business? Then click here and sign up for a free trial of Zoho CRM.