Great products bring great results. The applications of our partner Zoho are a clear example of that. With that in mind, we present you a recently published case study by Zoho, which details the success story of the company Mitrefinch after using Zoho Analytics.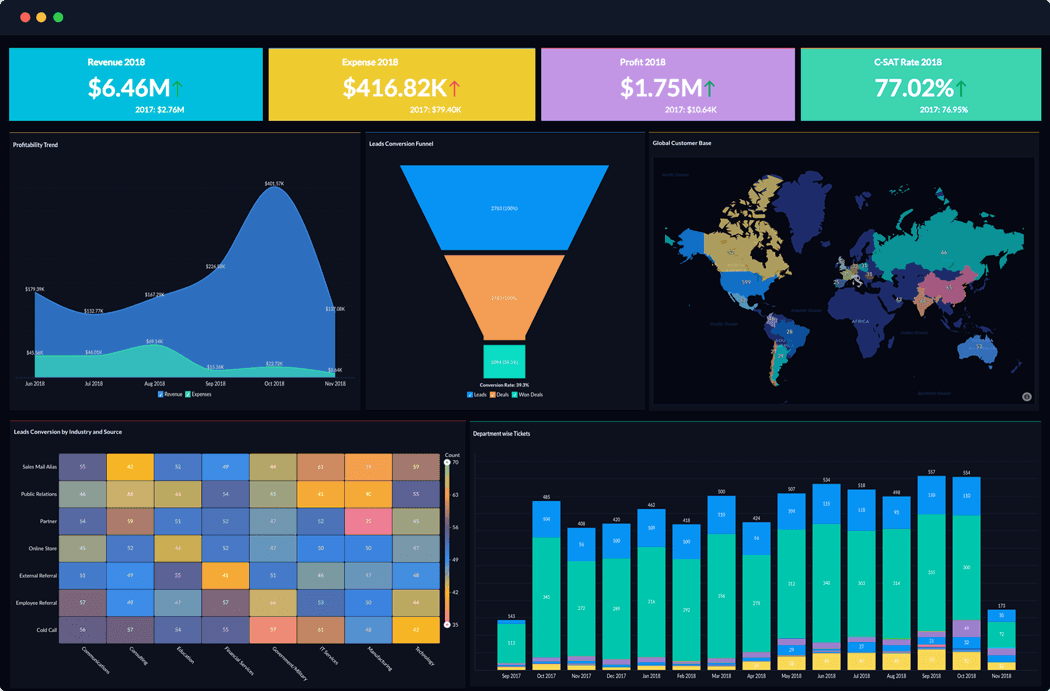 The Challenge
Mitrefinch, a company based in the United Kingdom, provides global Workforce Management solutions for public and private organizations that need to monitor and manage their workforce while controlling labor costs.
The company needed to develop a customer program strategy, focused on improving customer experience. For this, deep insights into customer support metrics were needed. Because Mitrefinch has complex sets of data that are generated from their global customer support functions, its analysis was very challenging. That was something that Microsoft Excel, which was their BI tool, couldn't handle. That lead them to try Microsoft Power BI, but the results weren't convincing. Mitrefinch needed to find a solution that could integrate and merge colossal amounts of data. And this was not just from Zoho Desk, their support solution, but also from in-house databases and Salesforce.
So, in summary, Mitrefinch needed a solution that could do the following:
Integration and blend of data from all data sources without manual intervention.
The analysis and creation of insightful and segmented customer support dashboards by country, region, and customers
The enabling of global and secured report sharing with user-based permissions.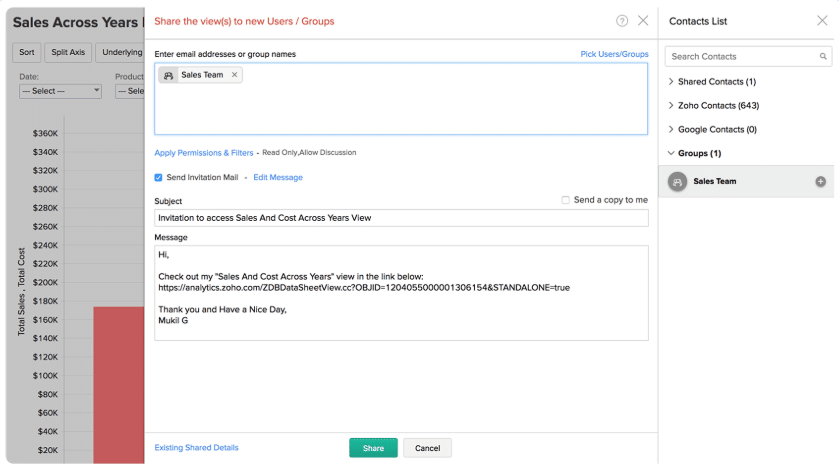 Zoho Analytics' Solution
Mitrefinch was already a Zoho Desk customer when they discovered Zoho Analytics. The company thought that Zoho Analytics could be an ideal solution, since most of their support data was in Zoho Desk. Therefore, the integration between them would be quick to configure. And it was! According to Mitrefinch, the "integration between Zoho Desk and Zoho Analytics was seamless. Within minutes, customer support data was imported into Zoho Analytics and analysis got done."
Thanks to Zoho Analytics, the company can now pull data from Zoho Desk, Salesforce, and in-house databases. This allows Mitrefinch to analyze and create weekly support team reports, global KPI reports, and KPI dashboards. All of these are segmented by country.
Regarding Zoho Analytics' dashboard widgets, Mitrefinch found them helpful and appealing, with 33 widgets and 16 reports created for two key dashboards: internal and external.
Because of all the benefits gained from using Zoho Analytics, Mitrefinch identified gaps in customer experience and was able to focus on them.
Drumroll for the Results, Please!
Thanks to Zoho Analytics, Mitrefinch achieved the following:
The scores for Mitrefinch's customer satisfaction increased from 80% to 100%.
The first call resolution time decreased from 20 hours to just 7 hours.
The company leadership liked the 100% transparency in support metrics. These were not possible before the implementation of Zoho Analytics.
A powerful analytics platform for the analysis of all customer information and the derivation of insights in short notice.
Without a doubt, Zoho Analytics was a huge success for Mitrefinch, and we love Zoho success stories like this one!
To read the full Zoho Analytics case study, click here.
Are you looking to implement Zoho Analytics in your company? Then click here and sign up for a free trial of Zoho Analytics.