Jan. 22, 2019 – 2019 is here! Although we're already moving along with what the new year brings, it's always good to look back at the accomplishments from yesteryear to keep getting better. That's what our good friends at Zoho CRM did by sharing their rewind of 2018 which, without a doubt, was an innovative and excellent year! Here's why:
The Introduction of Zia
Zoho CRM introduced us to Zia, an artificial intelligence feature that can receive lead and deal predictions, analyze email sentiment analysis, and send alerts with the best time to contact sales prospects. But that's not all! Zia Voice lets users have a talk with Zia through voice or chat messages about their CRM data. With all these extraordinary and very helpful features, we can only hope that this year Zia will be able to do our grocery shopping for us! Zia's acceptance was such a hit that, according to Zoho, it was used by one third of their customers in 2018.
Blueprint's Update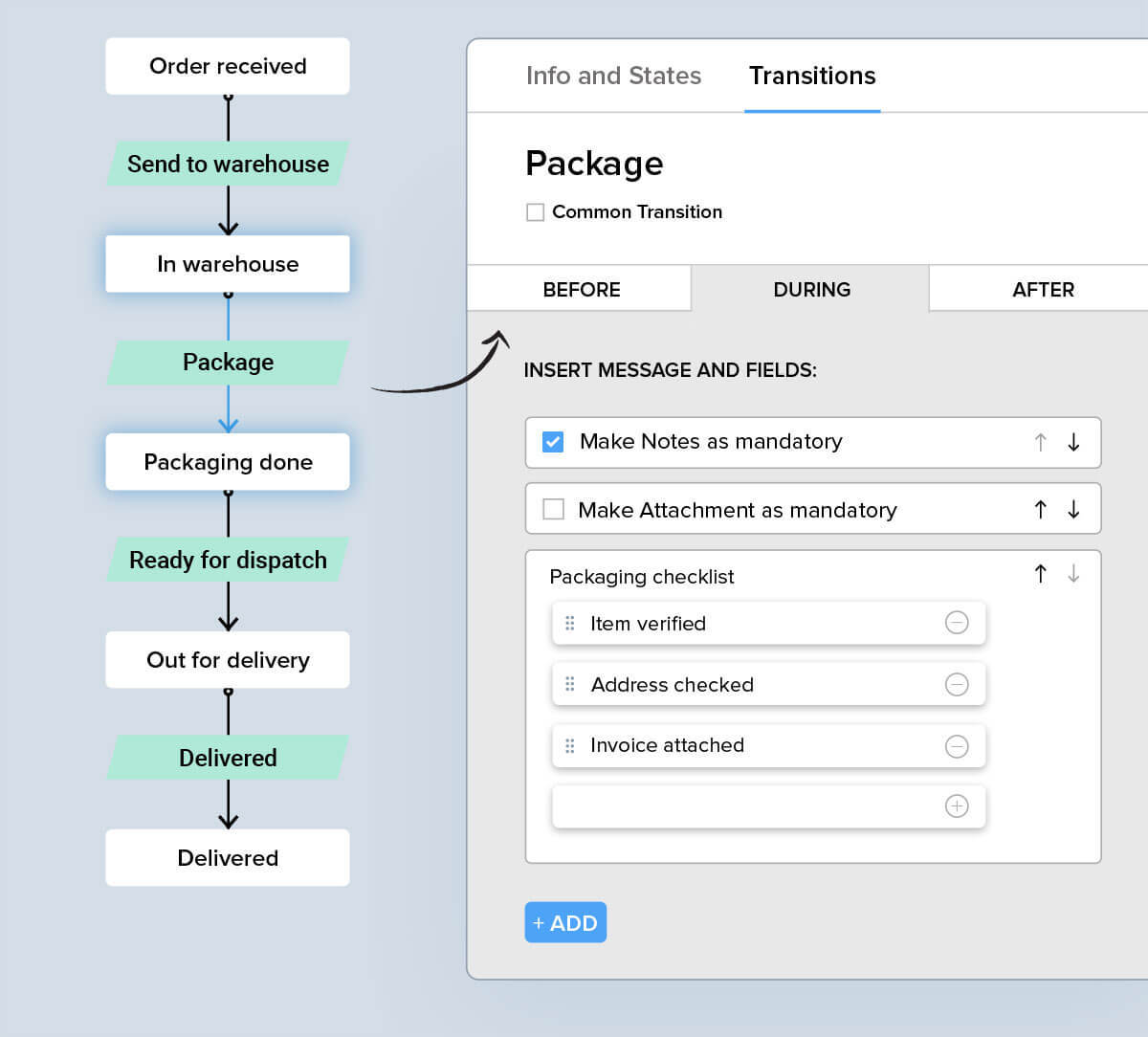 Last year was also great for Blueprint thanks to its new and improved version. Blueprint's latest update lets the user build and automate sales processes that have a complex nature. It also makes sure that records don't spend lots of time on a single stage. And how did it turn out, you may ask? 5 times as many Blueprints were triggered in 2018 than the previous year. Not bad, eh?
New Customization Tools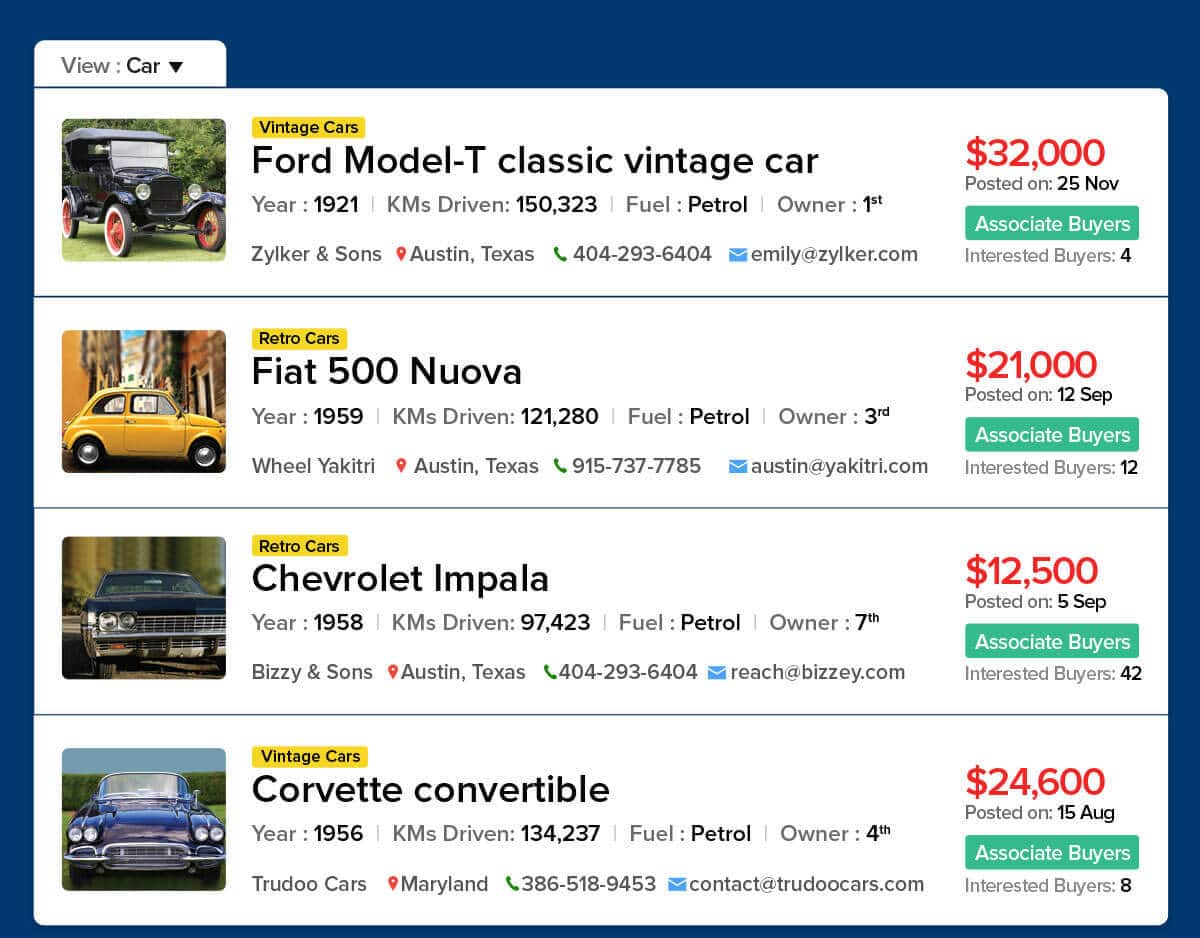 Canvas, Portals, and Catalyst joined the Zoho CRM family with fantastic customization options for users. Canvas allows users to customize their CRM by adding items like images, a variety of font sizes, text colors, and custom buttons. More than 50,000 new Canvas creations were made, which means that Zoho CRM users got creative!
Meanwhile, Portals was made to help involve users' customers, partners, and vendors with the sales process. This is done by granting them access to key parts of the users' CRM. In just 10 months, more than 5000 customized Portals were created.
In the applications field, Catalyst was introduced to build custom applications with web and mobile SDKs. This is possible without having to manage high-priced infrastructure. Over 35% of Zoho CRM's customers used Catalyst last year.
Analytics 4.0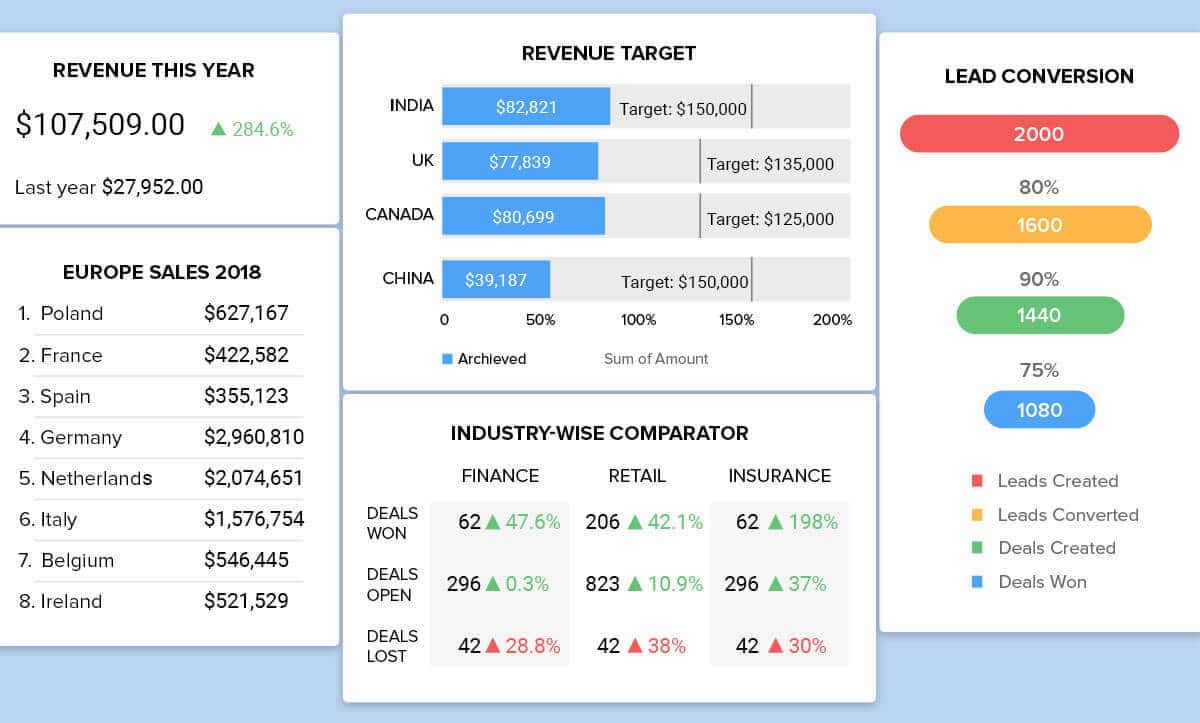 More than 100,000 new dashboard components were added to Analytics. Its latest version lets users to do things like track critical sales metrics, comparing peer-to-peer performances, among others.
But Wait, There's More!
The folks at Zoho CRM know that we love them, which is why they included even more wonderful stuff to build a unique and useful CRM experience to their users. They added Translations, which lets the user translate custom data into their CRM; over 450 extensions like Google Drive and Exchange were added to the Zoho Marketplace; and they made an expansion of their telephony partnerships with over 50 global providers.
Also, for a more personal Zoho CRM experience, 2018 saw the 7th annual edition of the Zoholics User Conference and the addition of the Zoho CRM Training Program. The latter provides users' teams the opportunity to learn and become Zoho CRM experts. Either on-site, online, or in workshops all over the world, Zoho makes it possible for everyone. How cool is that?
Here at InterConnecta we're very happy and excited for everything that Zoho CRM achieved during the last year. We're looking forward to what they'll bring to the table in 2019, and we'll definitely inform you about it!
Cheers to our friends at Zoho CRM! To learn more about their 2018 rewind, click here.