Nucleus Research has published its annual list of Hot Companies to Watch in 2022, in which it has included Zoho for the second year in a row. According to Nucleus' report, all eleven companies have shown high levels of performance that set them up for continuous success in this year and beyond.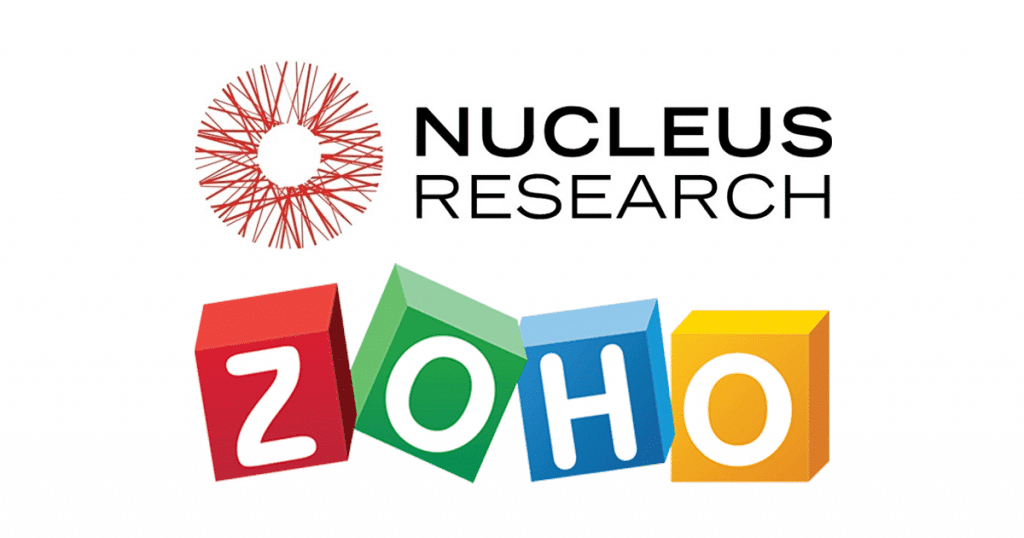 The criteria of the ROI-focused technology research and advisory services company evaluated the capability of the vendors to execute strategic initiatives and retain their positioning relative to competitors. Nucleus notes that the vendors featured in their research "have moved towards driving customer value amid an uncertain work landscape."
Zoho appears on this list for another consecutive year thanks to their solid customer growth and momentum, and a continued expansion into new application areas with high demand. These areas include data integration, data preparation, UX design, and low-code application development, among others.
The report highlights that Zoho is "rapidly growing" and adding capabilities throughout their 50+ apps within the Zoho One ecosystem. According to Nucleus, Zoho One's growth is "completely scalable and self-contained" because it operates its proprietary cloud worldwide, doesn't sell or share user data for ads or other types of revenue, and leverages a unified data model throughout all apps to streamline integration and deployment. In terms of market positioning, Nucleus had the following to say:
"Zoho occupies a unique position in the market in that it delivers comprehensive functionality, both in the breadth of applications and in individual application functionality and customization potential, but at a significantly lower price than competing enterprise solutions. […] It has a growing stable of large enterprise customers and has demonstrated the capability of delivering and maintaining a system with thousands of monthly users."

Nucleus Research
Finally, the report acknowledges how "value bets are always the safest play" in times of economic turbulence like the ones we're living now and, despite that, Zoho has a proven history of providing high value through various deployment sizes and industries. "Its [Zoho's] lower cost and rapid average deployment time (days to weeks, not months to years) make it a lesser risk investment for companies looking to test a capability or workflow," concludes Nucleus.
To read the full report, click here.
Are you considering to implement or improve a Zoho solution in your business? Our expert and Certified Zoho Consultants can help you! Click here to learn more about our Zoho Consulting Services.