In celebration of Zoho Corporation's 25th anniversary, Zoho Latin America has published the Zoho Partner Spotlight video series to share their partners' testimonials about their experiences selling and implementing their popular business apps. InterConnecta had the honor to be one of the chosen partners to share their testimonial.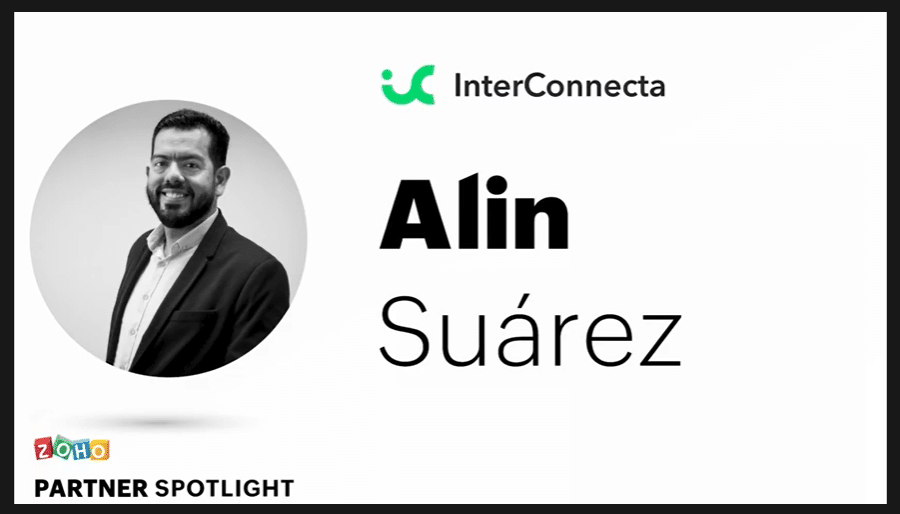 Alin Suárez, cofounder of InterConnecta, spoke with Zoho about many topics, including how they got to know Zoho, what InterConnecta has achieved by being a Zoho partner, how they feel about Zoho's philosophy, and what impresses their customers about Zoho the most. Regarding the growth that InterConnecta has experienced by working with the India-based software company, Suárez highlighted how being partners has helped them to take their operations beyond the United States by opening offices in Perú and Puerto Rico. On this, Suárez pointed out the following:
"[Our expansion] was a great achievement alongside Zoho's growth. It's inevitable that Zoho keeps growing and that we grow as partners as well. This has significantly benefited us, too."
Major congratulations to Zoho on their 25th anniversary! For InterConnecta, it's an immense pride and honor to be a Zoho partner.
Are you interested in learning more about Zoho's applications or implementing them in your business? Then reach out to us by clicking here. We'll be happy to help!