The evening of June 12th, 2019, was very important and memorable for us at InterConnecta, since we hosted in Lima with our partner Zoho the first Zoho User Group in Perú. Under Zoho Meetup, we joined to the Zoho Community initiative. This community includes 30 countries and more than 100 cities with 150,000 active members who, throughout the year, conduct meetups sponsored by Zoho. Also, Zoho has more than 45 million users in more than 180 countries.
The Zoho User Groups are gatherings with the purpose of networking and sharing ideas with professionals from different fields, Zoho experts, and local Zoho partners. Here we'll tell you with words and images everything that happened there.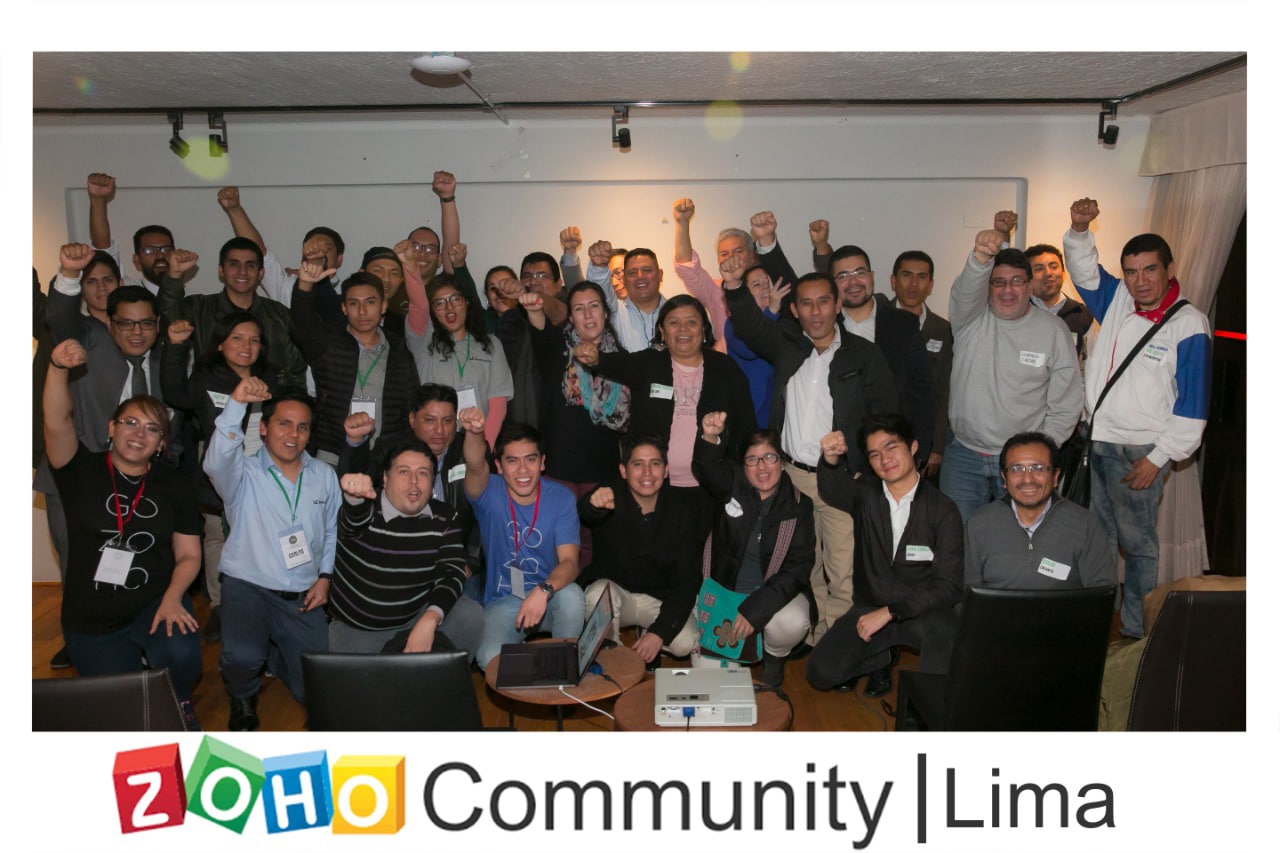 The place chosen for our Zoho Meetup was Selina, in Miraflores, which is a cozy and relaxed space with a mixture of modern and rustic touches. We were joined by guests from different industries: some were our customers and others were persons who wanted to learn more about Zoho.
The lively soiree started with an introduction from our our team about InterConnecta's history since its beginnings in 2008, passing through obtaining our certification as Zoho Authorized Partners in 2013 and our certification as Zoho Advanced Partners in 2019. The reason for this was the sales increase in Perú, which positioned it at the top #6 Latin American country in sales, plus 30% of Zoho's sales in Perú come from Zoho partners. Products like Zoho CRM, Zoho Workplace, Zoho One, Zoho CRM Plus, and Zoho Desk have the highest demand in Perú.
Then, Zoho took the stage with Tamara Arruñada, Marketing & Events Manager of Zoho, to explain what the Zoho Community and the User Groups are about. Minutes later, our team took the stage again to explain the different aspects of Zoho CRM: processes, customization, the challenges when adopting Zoho, and the reports generated by Zoho. Also, our team talked about the use of Zoho CRM in Peruvian businesses from different industries and our experience as Zoho partners in Perú.
The audience, which was very excited because of our partner's offerings while enjoying the event, had an active participation by expressing themselves and asking questions regarding the functioning and customization of Zoho CRM. Those questions were answered by the Zoho representatives.
The meetup's highlight was when some of our customers shared their testimonials as Zoho users. They expressed their initial fears and challenges, and how satisfied they ended up being with the Zoho products. All these stories had in common the quality and easy usage of the Zoho solutions, and how much they helped them organize their businesses to obtain more reach and earnings. One of the most impressing testimonials came from Miguel Palacios, from GBS Perú, in which he said:
"The investment in Zoho has generated for us a return on investment in a ratio of 4:1. This means that we have been able to generate income equivalent to four times the starting investment."
After the testimonials, we took a break with our guests for networking and savoring a varied menu of appetizers, lemonade, and sodas. Our attendees enjoyed Peruvian food, sushi, and vegetarian options while exchanging impressions and information to contact each other later. The relaxed atmosphere of the place contributed to the collaborative attitude between the guests, which represents Zoho's collaborative spirit as a company and as a solutions provider.
After the break, Francisco Sandoval, a Zoho representative, made an exclusive presentation of the company's next launches (stay tuned to this blog to learn about them, since they're top secret for now!). The night ended with surveys and surprise bags from Zoho to our guests and a group photo, which is shown above.
All of us who participated at the event ended up delighted with everything that happened and the result: a collaborative and pleasant space filled with interconnected professionals who look for solutions to improve their business operations. We thank Zoho for the honor of choosing us to host the first Zoho Meetup in Peruvian lands, our guests who owned the evening, and Selina for allowing us to celebrate this magnificent gathering in such a magical place.
See you at the next event!
Are you looking for Zoho CRM solutions for your business? Visit our Solutions page for more information.