When looking for technology solutions for businesses, one of the main concerns is connectivity between applications. This is because business data is now distributed in online/offline applications, cloud storage services, databases, flat files, and web feeds. Therefore, it is a must to have a Business Intelligence and data analytics software that can connect seamlessly all your applications. A great option for this is Zoho Analytics, which goes beyond reporting and analysis and lets you automatically data sync with periodic schedules. Let's look at all the integrations that Zoho Analytics can do for you.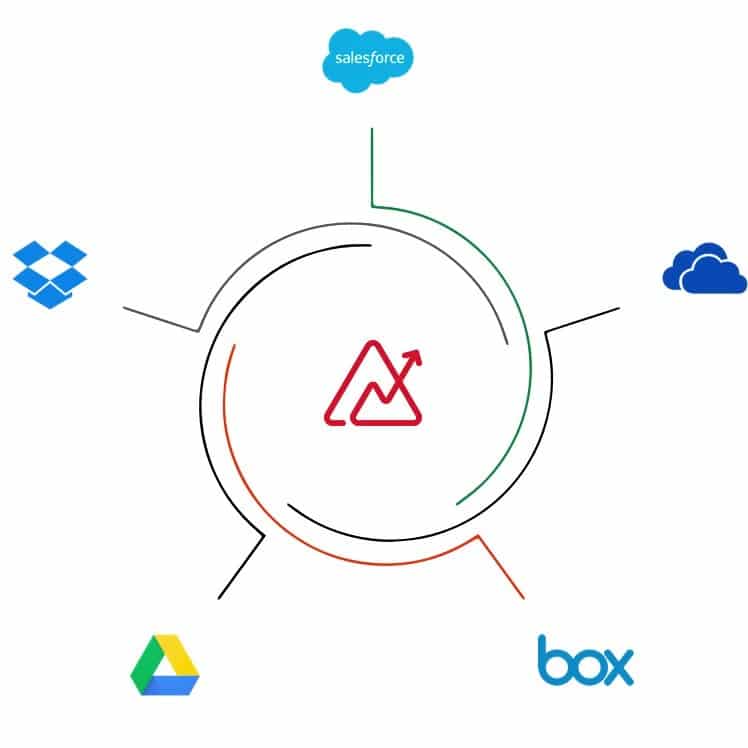 The Essential Integrations
Zoho Analytics allows you to import data from different file formats and web/URL feeds. CSV, XLS, XLSX, JSON, TSV, HTML, and XML are just some of the file formats. You can also easily upload data from major cloud storage vendors like Zoho Docs, Google Drive, Microsoft OneDrive, Dropbox, among others. All can be set up with automatic synchronization. When it comes to multiple databases, you can synchronize/upload data not only from popular relational databases, but also from NoSQL databases. Your databases can be setup either locally (behind a firewall) or hosted or in the cloud.
Sales
Zoho Analytics integrates with many sales analytics applications like Zoho CRM (which you can visually analyze its data right away using Zoho Analytics), Salesforce, Microsoft Dynamics CRM, and HubSpot CRM. You can also import data from CRM solutions like Pipedrive CRM, Insightly CRM, and Base CRM into Zoho Analytics using Flatly.
Marketing
Emails, internet ads, social media, and surveys are now a standard when it comes to digital marketing campaigns, which is why Zoho Analytics can be integrated to many marketing analytics alternatives to make your campaign monitoring easier. Email marketing apps include Zoho Campaigns (which, connected with Zoho Analytics, lets you deeply analyze your data to improve your email marketing strategy for effective conversions) and MailChimp. Google's marketing tools Google Analytics and Google Ads, as well as Bing Ads from Bing, can be connected to Zoho Analytics to track your email campaigns. In the survey field, you can connect Zoho Survey, SurveyMonkey, and SurveyGizmo; while in the social media field, Facebook, Twitter, and YouTube can be connected.
Finance and eCommerce
In the finance area, three Zoho products can be connected to Zoho Analytics: Zoho Books, Zoho Subscriptions, and Zoho Inventory. Other integrations include QuickBooks, Xero, and Stripe. Meanwhile, eCommerce platform Shopify can also be integrated.
Project Management, Helpdesk, and Human Resources
Integrate project management software Zoho Projects and Teamwork Projects. Track desk metrics by connecting helpdesk software Zoho Desk, ManageEngine ServiceDesk Plus, ManageEngine SupportCenter Plus, Zendesk, and Teamwork Desk. Improve your HR operations by connecting Zoho Analytics with Zoho Recruit and Zoho People.
Wait, and There's More?!
Yes, there is! Last but not least, Zoho Analytics lets you connect with Zoho Creator, Zoho BugTracker, and APIs.
As you can see, Zoho Analytics is flexible enough to have plenty integrations which, if you ask us, is very convenient to get the most insights for your business' different processes. And when that takes place, success is bound to happen. Isn't that exciting?
To learn more about Zoho Analytics' data connectors, click here.
Are you looking to implement Zoho Analytics in your company? Then click here and sign up for a free trial of Zoho Analytics.